Since 1906 Vons has provided California with quality groceries for reasonable prices. Originally starting out as a place for people in downtown Los Angeles to purchase meat and deli products, Vons quickly expanded into a full service supermarket. Today the chain boasts in store amenities such as sushi bars, Starbucks, and more making it the ideal place to shop for a gourmet cake.





Vons Birthday, Graduation, and Baby Shower Cake Prices

Sheet Cakes

Full Sheet
$54.99
1/2 Sheet
$44.99
1/4 Sheet
$28.99
1/8 Sheet
$18.99

Round Cakes

8" Single Layer
$13.99
8" Double Layer
$19.99

Wedding Cakes

2 Tiered
Starting at $179.00
3 Tiered
Starting at $199.99

Cupcake Cakes

12 Count
$13.99
24 Count
$20.99
Vons Birthday Cakes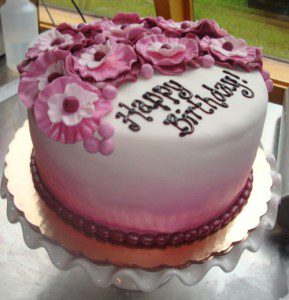 A guaranteed way to please the guest of honor at a birthday cake is to have a beautiful cake that is made using their favorite flavors of cake and icing.  Vons birthday cake prices are affordable so they are the perfect option for anyone who is planning a large birthday on a budget.  They also sell "smash" cakes that are great for first birthdays or any birthday party for a toddler who loves playing with their birthday own small cake.




Vons Graduation Cakes
In addition to snacks and finger foods, purchase a customized graduation cake for your next graduation party. Affordable and delicious, Vons cakes are a good way to feed a large crowd even if you are working with a tight budget. The cake can be decorated with the name of the graduate, the graduation year, or the name of their sports team if they were an athlete. Graduation cap cake toppers are also available and placing an edible image of the student in their cap and gown is another option that is included in the Vons cake price.
Vons Wedding Cakes
When planning a wedding on a budget finding ways to cut costs without sacrificing quality is a constant challenge. Having family or friends cater the wedding is one way to save money, but many people who can cook are still not equipped to create an entire wedding cake. Vons is a budget friendly alternative to expensive bakery cakes that is just as delicious as the costly alternative. The cakes are available in traditional two or three tiered, and decorated sheet cakes are an option for casual weddings with 30 to 40 guests.
Vons Baby Shower Cakes
Vons bakery specializes in offering many gourmet cakes that are perfect for baby showers. In addition to traditional baby themed cakes, there several specialty cakes (Chantilly with fresh fruit, chocolate fudge, tiramisu, and more) that are sure to tempt the appetite of any pregnant woman. Cakes can be customized with messages, toppers, and more.
How to Order
The easiest way to order your next Vons cake is to stop by the bakery department during your next shopping trip. The bakery staff will help you go over different cake design options and make sure you have a cake large enough to accommodate all of your guests. If you do not have time to stop by Vons before your next event, feel free to call the bakery department and place your order by telephone. Click HERE to find a Vons Store near you!