The variety of baked goods offered by Moreno Bakery will surprise you. These include breakfast, bread, gluten-free pies, cakes, cupcakes, pastries, and cookies. In addition, you can have custom-designed cakes, although the cost will increase if you select specialty toppings, decorations, or cake fillings. Whether it's a wedding, birthday, baby shower, or any other special occasion, Moreno Bakery offers delicious and creative cakes! You can order Moreno cakes online, over the phone, or in person. Similarly to that, you can arrange to have your order picked up or delivered to your home or place of work.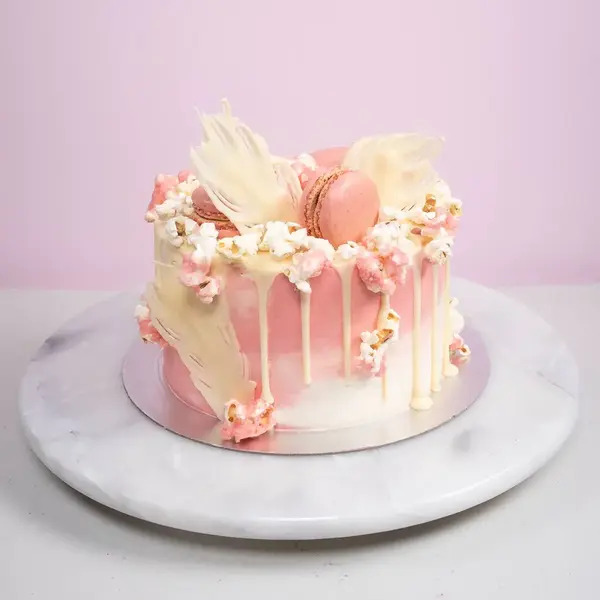 Moreno Bakery Cakes Prices
Cake Type
Price
6 Inch Round Cake
(Serves 8-12)
$45.00
8 Inch Round Cake
(Serves 12-16)
$54.00
10 Inch Round Cake
(Serves 30-36)
$78.00
1/4 Sheet Cake
(Serves 30-40)
$80.00
1/2 Sheet Cake
Serves 70-90
$115.00
Full Sheet Cake
Serves 150-200
$200.00
Bakery Hours
Monday – 7:00 am – 7:00 pm
Tuesday – 7:00 am – 7:00 pm
Wednesday – 7:00 am – 7:00 pm
Thursday – 7:00 am – 7:00 pm
Friday – 7:00 am – 7:00 pm
Saturday – 7:00 am – 7:00 pm
Sunday – 9:00 am – 4:00 pm
About Moreno Bakery
Leaving Cuba in 1993, Moreno hopped on a motor boat with eight friends and two kids in the hopes of reaching his aunt in the US. The yacht's fuel ran out after a week at sea in the vicinity of the Bahamas. Then, they were found and brought to safety in America by the Coast Guard. In addition, Moreno would have most likely been sent back to Cuba following the 1994 migration agreement between the United States and Cuba. It only made it possible for Cuban refugees who had already arrived in the country to petition for permanent residence. In the end, Moreno traveled to Tampa and found work at the La Segunda Central Bakery in Ybor City.
Susan, a client manager at Bank of America, was another person he met there.
They got hitched in 2000, and in 2002 they moved to Valrico. He attained naturalization in 2004. Moreover, when they first launched the bakery on Robertson Street in 2008, there were only a few dozen regular customers. Now there are over 300, with 700 on Christmas Eve. It soon became apparent that they required a larger area, but they didn't want to disrupt their clients' daily routines. The Moreno's will move about 500 feet to 737 W after nearly two years of looking at options and taking into account satellite operations in places like Riverview and New Tampa. A 10,000-square-foot building close to Wing House on Brandon Boulevard. On July 20, the current bakery will close, and on August 5, a new one will open.
When only one person was working, the compact setup was acceptable. The Morenos are one of the 29 employees currently on the payroll. They put in an extra eight to nine hours a day to finish the enlargement. Additionally, customers may anticipate a larger freestanding coffee bar, a brand-new soup and sandwich station, and improved beverage selections. While some bakeries in Tampa, like La Segunda, are well known for sending Cuban bread to businesses around the nation. With Cuban bread and a Cuban American at the helm, Moreno Bakery has more straightforward objectives.
Address & Contact Details
Address: 737 W. Brandon Blvd., Brandon, FL 33511
Contact Number: 813.689.0320
Contact Email: susan@morenobakery.com
Official Website
The Moreno Bakery offers other choices in addition to premade and customized cakes! Additionally, they offer catering services and serve food for dine-in and take-out customers. You can buy catering services and your cake if you need them for your special event!
The Bakery offers a selection of delicious flavors for celebrating your special occasion. Please drop by and try one of their cakes. Then let us know how it tastes in a comment! Your feedback would be greatly appreciated!
You might also want to look at Nothing Bundt Cakes, Open City Bakery, and Von's Bakery.