Cakes by Karen creates bespoke cakes for birthdays, weddings, and other special occasions. They utilize only the highest-quality ingredients to create baked items that taste as amazing as they look. Each of their custom cakes is one-of-a-kind, created especially for each client based on their ideas. The bakery provides a broad range of baking services. Also, they bake fresh to order using only the best ingredients. In addition, muffins, scones, danish cookies, pies, quiches, cupcakes, cobblers, cakes, wedding cakes, and little French desserts are among their products. They will fill it if you have an idea or a photo of your dream cake. Then, they can make sugar-free, gluten-free, and vegan options.
Cake Prices at Cakes By Karen
Please be informed that personalized cakes can be ordered through appointment. Every tiered cake is priced per serve. Round cakes start at $2.50 per serving, and all other shaped cakes start at $2.75 per serving. Every fondant cake begins at $3.50 per serving. The cost of delivery and setup varies by area. Every tiered cake is double-layered, with a filling or icing in between. Fillings cost an additional $0.25 per serving. Furthermore, Cakes by Karen requests a $50.00 payment to secure the date, which should be made as soon as possible because they can only bake so many cakes every weekend.
| Cake Type | Price | Extra Filling |
| --- | --- | --- |
| 6" Round - Serves: 4 - 5 | $20.98 | $2 more |
| 8" Round - Serves: 10 - 12 | $26.98 | $2 more |
| 10" Round - Serves: 15 - 20 | $39.98 | $2 more |
| 1/4 Sheet - Serves 15 - 18 | $27.98 | $2 more |
| 1/2 Sheet - Serves 25 - 35 | $44.98 | $2 more |
| Full Sheet - Serves 75 - 95 | $71.98 | $6 more |
| Custom Cakes | varies | varies |
Cakes by Karen Specializes in Wedding Cakes
The flavors and fillings listed below are the most popular, but feel free to request your favorite flavor!
Cake Flavors:
Chocolate, Yellow, White, Lemon, Orange, Banana, Marble Fudge, Pound Cake, Strawberry, French Vanilla, Red Velvet, Almond, Mocha Chocolate*, Flourless Chocolate*, Atomic*, Carrot Cake*, and Cheese Cake*
Fillings:
Strawberry Pie, Chocolate Mousse, Bavarian Cream, Pineapple, Lemon, Cherry, Raspberry, Fudge, Creme Brulee, Raspberry Mousse, Strawberry Mousse, White Chocolate Mousse, Dark Ganache Truffle, Hazel Nut (with or without nuts), Chocolate Hazelnut (with or without nuts), Fresh Strawberry* and Fresh Banana*
Fillings:
Butter Cream, Special Blend (It tastes like whip cream but can sit out at room temperature like butter cream, without spoiling), Chocolate Butter Cream, Chocolate Special Blend, Fondant, and Chocolate Fondant
The top tier (first-anniversary cake) of all bridal cakes is free of charge (for weddings over 100). They also have a large selection of cake toppings. If you buy a tiered cake from us, the topper is 20% off. Also,   a deposit is required for cakes that require a stand, which will be refunded to you once the frame is returned. To receive your full money back, please return the stand and/or pillars within one week of the wedding and clean them.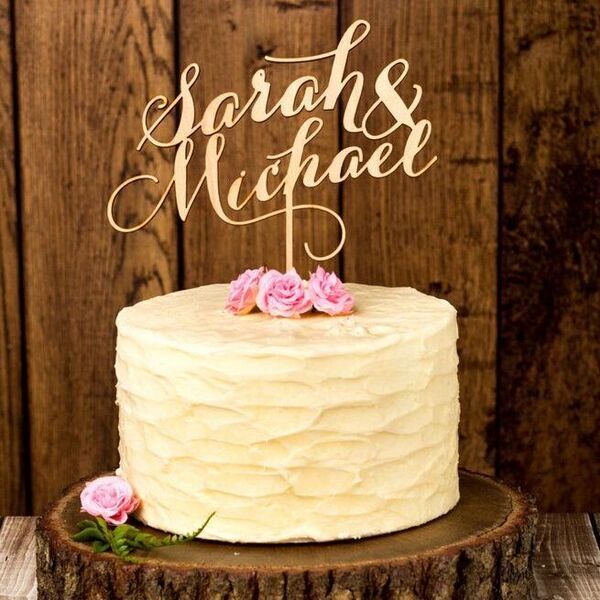 How To Order At Cakes By Karen
Cakes by Karen is located at 8632 Kennedy Avenue in Highland, Indiana 46322. Customers can go directly to this address or call them at 219-838-2310 to discuss and place an order. Clients can also contact them directly via email at karenscakes@sbcglobal.net or the Contact Us Form to learn more about the cakes they want to order. Several order forms are available for download on their website.
Operation Hours
Tuesday – 4:30 am to 1:00 pm
Wednesday – 4:30 am to 3 pm
Thursday – 4:30 am to 3 pm
Friday – 4:30 am to 3 pm
Saturday – 4:30 am to 3 pm
Sunday – Closed
Cakes by Karen are offered in a variety of customizable tastes and fillings. Private tastings are available for a cost, and they also have ready-made cakes to choose from. Remember that delivery and setup are available for a starting cost of $50. Furthermore, Cakes by Karen customizes most of the orders to each customer's needs. It means that different cake designs will have varying prices. Call them today to discuss making your dream cake a reality! Have you visited Cakes by Karen before? Use the comment form below to express your opinions!
For more cakes, you can visit Lia's Cakes, Butternut Bakery, and Sharmaine's Cakes & Pastries.