Ralphs Bakery has a cake for any special occasion, including weddings, birthdays, and graduations. The bakery has many readymade round and sheet cakes with neutral decorations. These cakes are available for use on small and large occasions. Additionally, these cakes from Ralphs Bakery come in a variety of flavors and fillings that are ideal for your favorite cake! Additionally, you can work with the bakery's talented designer to create the cake of your dreams.
Ralphs Bakery Cakes Prices
Cake Type
Price
Sheet Cakes
1/8 Sheet Cake
$12.99
1/4 Sheet Cake
$24.99
1/2 Sheet Cake
$39.99
Full Sheet Cake
$60.99
Round Cakes
8 Inch Single Layer Round Cake
$15.99
8 Inch Double Layer Round Cake
$21.99
Ice Cream Round Cake
$20.99
Cupcake Cakes
12 Count Cupcake Pack
$20.99
24 Count Cupcake Pack
$30.99
Tier Cakes
2 Tier Round Cake
Starts at $120.99
3 Tier Round Cake
Starts at $169.99
Cakes at Ralphs Bakery
Round cakes, sheet cakes, and cupcake platters can all be customized and ordered by customers. When buying your cake, you can also choose from traditional icing tastes and fillings. These must be ordered in advance from Ralphs Bakery since they are frosted with customized designs for each customer. You can request more complex shapes and images in addition to the standard styles like geometric borders and flowers. The bakery offers a remarkable collection of designs that liven up every celebration. The employees at Ralph's Bakery can create custom cakes for birthdays, baby showers, and anniversaries. Anytime, they can respond to your inquiries.
Wedding Cake
In terms of wedding cakes, Ralph's cake-making abilities are particularly amazing. Additionally, they can create classic tiered cakes that are adorned with white icing swirls and lovely flowers. Then, you might ask for more unique designs, like cakes in the shape of forests or castles. So, if you're thinking of purchasing a cake, think about going to Ralphs Bakery. Additionally, the cost of the wedding cake is only disclosed upon request because it depends on your specific preferences, particularly if you want a personalized cake. For additional information, contact them by phone or visit their bakery.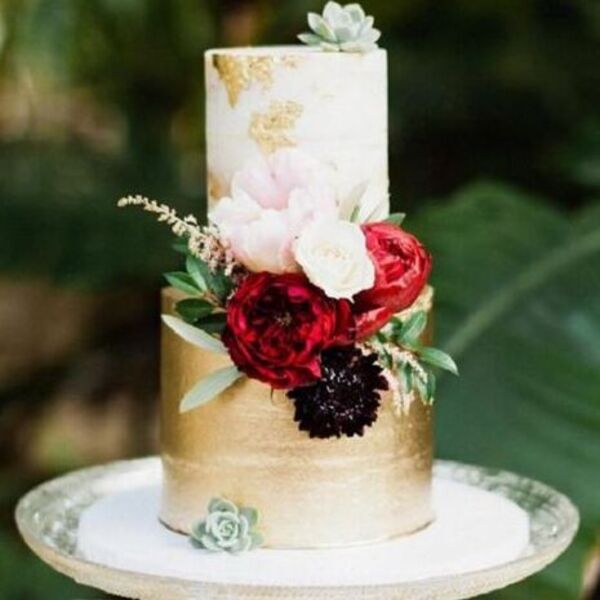 Birthday Cake
The variety of sizes and styles of the bakery's cakes make them perfect for a birthday celebration. The bakery's full-sheet cakes can feed a party with all of your friends, while their small round cakes are perfect for a small family celebration. Also, customers can buy any of these cakes to the taste of their choice, and the staff can help you with personalized design ideas. Simple cake decorations like balloons and roses are fairly affordable. For a larger fee, Ralphs Bakery can also create unique designs. When you order any of their cakes, you can also select the frosting colors and include a happy birthday greeting.
Baby Shower Cake
At Ralphs Bakery, you can request baby theme cakes since many of their celebratory designs are excellent for marking the birth of a new baby. Therefore, the flowery and present-shaped designs from the bakery are particularly well-liked for baby showers. Additionally, they can be frosted in white and embellished with pastel hues to fit the gender of your baby or the baby shower's theme. So, ask them to write a message on the cake's top to wish the new parents well or to welcome the child into the family. Then, for smaller baby showers without the need for a big sheet cake, you can still wow your guests with their delicious cupcakes. Your baby shower cake order is always welcome at Ralph's Bakery! The bakery will give you the best cake of the day for your baby shower celebration!
Ralphs Bakery gives a stunning and festive addition to any celebration, whether you get a readymade or customized cake. So, just make sure you purchase ahead of time to provide the bakery enough time to create your dream cake. Kindly share your experience with us after trying their cakes!