St Patricks Day
is tomorrow. Now is the perfect time to get some
St Patrick's Day cake ideas
for your fun and festive St. Paddy's celebration!
Today, we have compiled a list of some of our very favorite St Patrick's Day cakes. These cakes fully encompass the fun spirit of the holiday. Any of these cakes would make a great addition to a St. Patrick's Day party or event.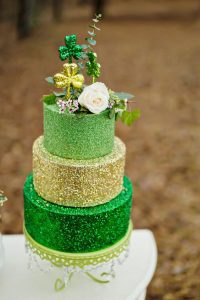 St Patrick's Day Glittering Goodness Cake
How fun is this glitter covered St Patrick's Day cake?? We love its festive shimmer and shine! That glitter is completely edible, so it doesn't have to just look great- it can also taste great too!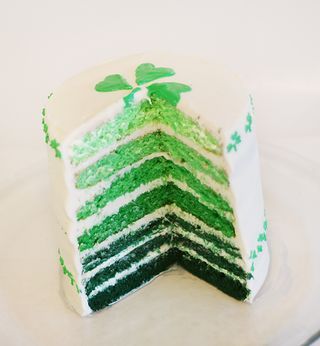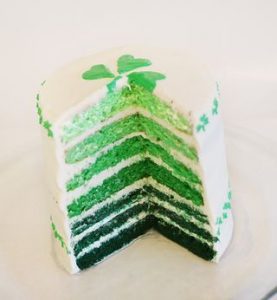 Sweet Surprise St. Patrick's Day Cake
At first glance, this St Paddy's Day cake looks pretty simple. It features a neutral frosting with small shamrocks around its exterior. However, when you slice into this cake and you get an exciting surprise! This cake features ombre green cake layers stacked on top of each other. How neat is that??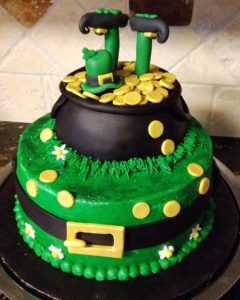 This awesome St. Patrick's Day cake features one very lucky Leprechaun who found the pot of gold! This cake is cute, festive, and humorous. That Leprechaun got himself lost in the pot of gold! This cake is perfect for any St. Paddy's Day celebration.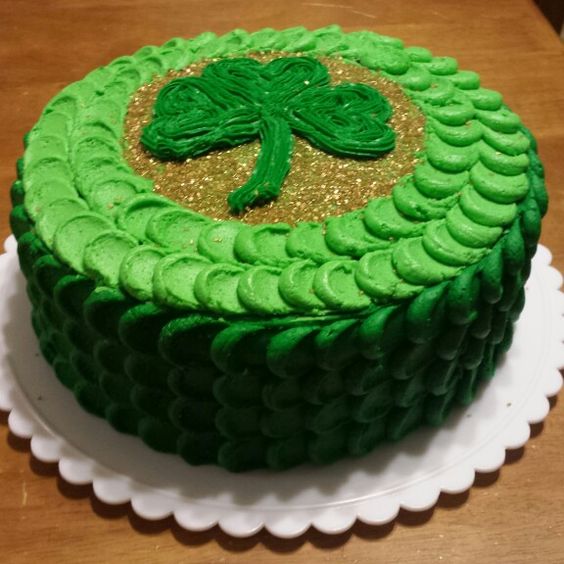 Simple Shamrock St. Patrick's Day Cake
How nice is this simple yet festive shamrock cake? This cake would be very easy to replicate at home with some edible gold glitter, green frosting, and a piping bag!
The Luck of the Irish St. Patrick's Day Cake
This St. Patrick's Day cake takes… the cake! Just look as this incredible creation! It fully represents St Paddy's! It features the adorable Leprechaun (sitting on a keg!), the classic Leprechaun's hat, the highly sought after pot of gold, and the rainbow that helps you find the gold!