Since 1925 Winn-Dixie has provided customers with affordable groceries. It has a good quality of products. It also has a high work ethic. Winn-Dixie provides all of its customers with the highest level of customer service. Now the fifth-largest commercial grocery chain in the United States Winn-Dixie continues to offer high-quality foods. Also, the bakery has the best products for Winn-Dixie Cakes.
Winn-Dixie Birthday, Graduation, and Baby Shower Cake Prices

Winn-Dixie Sheet Cakes

1/4 Sheet Cake
Serves 24
$25.00
1/2 Sheet Cake
Serves 48
$35.00
Full Sheet Cake
Serves 100
$60.00

Winn-Dixie
Round Cakes

8 inch
Serves 10-12
$16.00
Winn-Dixie Birthday Cakes
Planning a birthday party is easy and fun. So, thanks to Winn-Dixie cakes. It has popular Disney movie characters also some characters from popular cartoon shows. Their birthday cake prices include messages. They also offer beautiful decorations. If you are planning a birthday party for an adult, consider one of the gourmet bakery cakes. Available in black forest, carrot, and other unique specialty flavors these cakes are perfect for mature taste buds. But if you wanna fit the style to the season, you can always have some like fall birthday cakes.
And if your kid loves fictional characters, you might wanna consider buying a Unicorn-themed birthday cake.
Winn-Dixie Graduation Cake
When you host a graduation party, it is an honored tradition. After inviting close friends and family to the ceremony the parents of the young graduate celebrate the achievement of their child with a party. One way to make the graduation memorable is to order Winn-Dixie cakes. The bakery cakes come in quarter, half, and full sheets that are perfect for medium or large graduation parties. Also, their graduation cake prices are affordable making them a great option.
Winn-Dixie Baby Shower Cakes
One of the best ways to surprise a mother to be at her baby shower is to order a customized baby shower cake. Winn-Dixie cakes are a budget-friendly option for baby showers with a large guest list. It has your favorite cake batter flavors like chocolate, white, yellow, marble, carrot, and red velvet. You are sure to find a flavor combination. It will please the guest of honor and her friends. Their baby shower cake prices include decorations and a message of congratulations for the mother. Also, check out these cute baby shower cakes for boys.
You can also hold a gender-reveal party to add more thrill to your upcoming precious little one. Then order your cakes from them.
Winn-Dixie Holiday Cake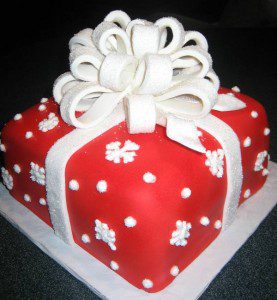 Make this holiday season with a festive cake from them. These cakes are ready-made. You can also pick it up for last-minute holiday parties. Also, they have desserts for your holiday meal. Winn-Dixie cakes are delicious. It is also available in holiday favorite flavors like red velvet and carrot. Other specialty flavors such as pumpkin spice are available seasonally or upon request. You just have to chit-chat with their staff to achieve your design for your holiday cake.
Winn-Dixie Wedding Cakes
We regret to inform you that at this time they do not offer wedding cakes. If you want a wedding cake, we urge you to contact your nearest store to see if they will make an exception. We will update this site with wedding cake prices and a menu when they become available. In the meantime, feel free to view wedding cakes offered by H-E-B and Walmart.
Suggested Read: Pine Garden Cakes
How to Order?
Visit your nearest location and speak to the staff in the bakery about your needs. They will show you their famous designs and cake themes. Also, they will help you select a unique design. If you already know what you need call your local bakery and place your order over the phone.
Final Thought
There are so many events and holidays that may occur in just a year. Birthdays, weddings, baby showers, and different regular holidays in the calendar, you name it. As per tradition and even just simple demands, cakes are undeniably one of the most required desserts on the table. Here on our website, we offer you different choices of brands with their corresponding prices, designs, and ordering process. Check us out now! Or you could be directly looking for pieces of information about Porto's Cakes.
You might wanna check out other cake options like Asda Cakes, Acme Cakes, and Harris Teeter Cakes.