It was founded in Austin, Texas. Whole Foods was the brainchild of four individuals. They believed the grocery industry was ready for a change. The first Whole Foods opened in 1980. They only had 19 people. From that humble beginning came a successful chain that is constantly expanding and implementing new measurements to improve quality. They dedicate themselves to selling natural foods. Whole Foods cakes offers a variety of quality products including gourmet cakes. Now that's a store, worthy of entry to your option lists.
Whole Foods Birthday, Graduation, and Baby Shower Cake Prices

Sheet Cakes

Quarter Sheet
(Serves 15-18)
$39.99
Full Sheet (Serves 70-75)
$124.99

Strawberry Cakes

5-inch Round
$8.00
6-inch Round
$18.00
9-inch Round
$26.00

Boston Cream Cakes

6-inch Round
$18.00
9-inch Round
$26.00

Carrot Cakes

6-inch Round
$18.00
9-inch Round
$26.00

Devil's Food Cakes

6-inch Round
$18.00
9-inch Round
$26.00
Whole Foods Baby Shower Cakes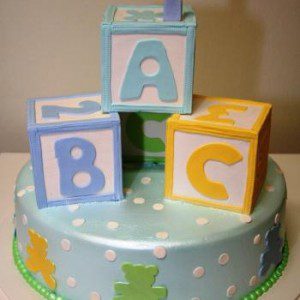 Hosting a baby shower is one of the kindest things you can do for a family that is expecting a child. Baby showers give the growing family a chance to spend time with those closest to them. It is where they talk about the upcoming birth of their child. Also, baby showers give families an opportunity to receive much-needed items for the coming infant. Anyone who has hosted a baby shower can tell you that the food served is one of the most discussed things after the baby shower is over. Serving a delicious cake will improve your chances of having a successful baby shower.  Whole Foods baby shower cake prices are extremely affordable.
Whole Foods bakery cakes are the perfect option for anyone who is searching for a cake. It will please a crowd. It tempts a mother who is dealing with a delicate digestive system during her pregnancy. Whole Foods bakery cakes come in a large number of flavor combinations. It makes it possible to find something that everyone will enjoy. Popular flavors for gatherings are strawberry shortcake, chocolate ganache, black and white cake, and chocolate truffle. Also, they bake custom-made cakes. They have vanilla, chocolate, or carrot flavor. Then, you can pick your frosting and fillings. Over fifteen flavor options are available including lemon curd, raspberry mousse, and various buttercream flavors. I'm sure one of them is your favorite.
Whole Foods Birthday Cakes
Planning a child's birthday party has grown difficult since many children and their family members have diet restrictions. Understanding this, Whole Foods cakes bake to order. It allows the parents to discuss their special dietary needs with the bakery staff. Whole Food bakery cakes can accommodate food allergies. They utilize all-natural coloring making them perfect for health-conscious parents. The sheet cakes can be different in size. It is suitable for parties hosting between 20 and 80 people. Round cakes serving 6 to 12 people. It is available for smaller gatherings. Whole Foods birthday cake prices are competitive. There are many flavors available including kid-friendly favorites. They have peanut butter, chocolate, cookies, and cream flavors.
Suggested Read: Porto's Cakes
Holidays and Special Occasions
Preparing for holiday party guests and other occasions either at work or home is made easier thanks to Whole Foods cakes. Making last-minute purchases is possible by picking a ready-made cake in the bakery. You can also ask the staff to write a name or message on the cake in icing. The Whole Foods holiday cake prices are low. So, it makes them the perfect choice for anyone who needs a gourmet-quality cake on a budget. Whole Foods bakery cakes accept orders on the same day. They are needed in the event of an emergency. Also, if you are hosting family members following vegan diets. Then, Whole Foods cakes are the perfect holiday dessert option. Vegan chocolate or vanilla cakes are available for ordering. It can also have a vegan filling and icing. So, you dear vegetarian friends can throw their worries away.
How to Order?
Anyone who needs a unique cake for a very special occasion should purchase one of Whole Foods cakes. Placing your order can be done at your local Whole Foods in the bakery department. Then, the staff will show you a selection of their available designs. They will help you customize your order. Some locations support online ordering. But most Whole Food bakeries recommend placing your order by phone. So, orders should be placed 48 hours before the cake is needed. But some stores allow same-day orders placed on a very limited basis.
You can also check some bakeries on our website articles Safeway Bakery, Schnucks Bakery, Stop and Shop Bakery, and more.