With a name like "hummingbird cake," this well-loved cake has captured the imagination of people for decades. It elicits images of fluttering wings, delicately flavored goodness, and a touch of mystery.
But in reality, this cake is neither delicate nor fluttering. When asking, what is hummingbird cake, get prepared because the answer just may surprise you.
What exactly is hummingbird cake, though? And where the heck did it come from?
What Is Hummingbird Cake?
People call hummingbird cake by many other names including preacher cake, banana and pineapple cake, doctor bird cake, bumblebee cake, bird of paradise cake, bird cake, doesn't last cake, never-ending cake, and nothing left cake.
It stands out not only because it uses more bananas and crushed pineapples than it does flour, but also because it uses more oil than butter, making it moist and delicious. And add the traditional tangy cream cheese icing to it, and you'll understand why people have been asking, what is hummingbird cake for so long.
Where Did Hummingbird Cake Fly in From?
A lot of mystery surrounds the origins of the hummingbird cake. And if you ask most southerners, they'll confidently tell you that the cake comes from the south.
And they're right. But not from their south.
Jamaican me crazy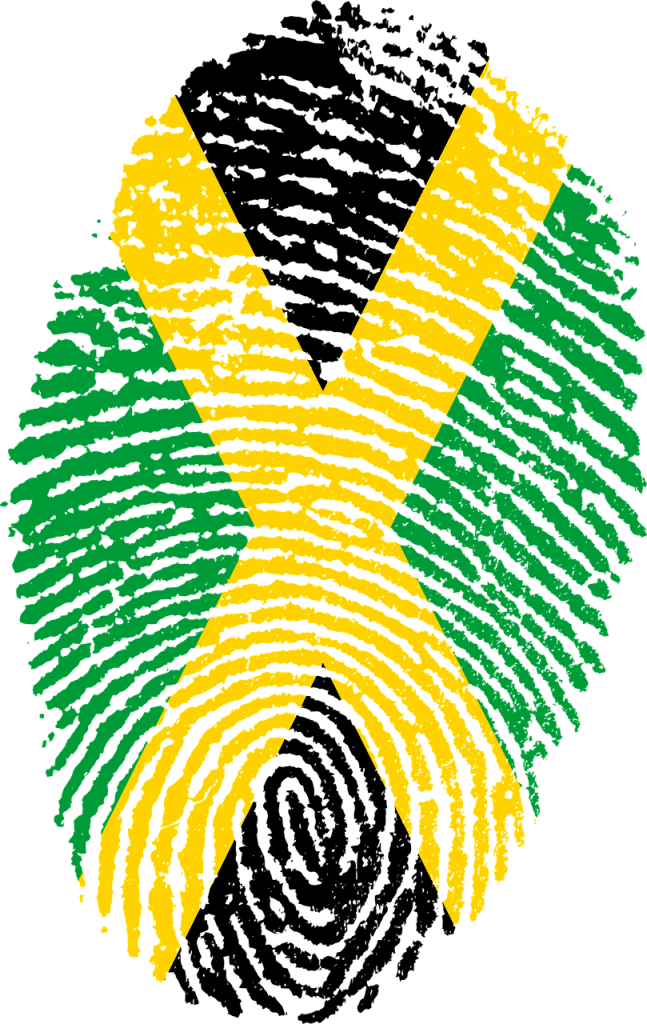 In 1968, Jamaican officials decided to do something to attract tourists to the area, so they decided to send out press kits to the US. Included in the kit were several recipes native to Jamaica. One of the recipes was for the Doctor Bird Cake.
Free Gift Givaway!
We're giving an Angled Cake Icing Spatula away for Free as a Gift to our Subscribers!
Gift in partnership with keepbaking.com
It got its name from the Red-billed Streamertail, which is a hummingbird native to Jamaica (and is its national bird). The hummingbird got its name by the way it probes flowers with its beak, much like how a doctor probes a patient.
Some people say the hummingbird cake was named after the bird because it is sweet enough to attract hummingbirds who eat nectar, while others say it got its name because it reminds them of the bird because the yellow, banana streaks in the cake remind them of the bird's feathers.
The flight of the hummingbird cake recipe
Since that press kit, the recipe has spread throughout the U.S., particularly the south. But over the years, the origin of the recipe got lost, and that's why so many people ask: What is hummingbird cake? They know about the rich, fruit-filled cake, but don't understand where it came from. Some people say it came from a magazine recipe while others say it was a winner in a state fair cake contest.
Let's put all those rumors to rest, shall we?
A few years after Jamaican authorities included the recipe for the Doctor Bird cake in their press kit, the Hummingbird Cake began showing up in various places in the Southern U.S. Some people changed the name to Doctor Byrd cake because Byrd was a popular and familiar name that dated back to early Virginia.
One of the first times the recipe showed up was in February 1972. The Mexico Ledger in Missouri published three banana-pineapple recipes called "Doctor Bird Cake," "A Cake That Doesn't Last," and the "Tropical Treat Cake."
Then, the next month, an ad appeared in the Edwardsville Intelligencer in Saint Louis for a cafeteria. The ad mentioned hummingbird cake, and it was the first time someone used this name for the cake.
Then, in 1976, the Port Arthur News announced that the runner up in the cakes division went to someone who entered a hummingbird cake. The next year, the Washington Post responded to a reader who asked for a hummingbird cake recipe and included a remark about using a cream cheese icing. That was the first mention of using cream cheese icing, and it stuck.
But up until then, the recipe hadn't really taken flight.
The woman who put the H in hummingbird
Most historians agree that the recipe didn't become widely popular until 1978 when Mrs. L.H. Wiggins of Greensboro, North Carolina submitted a recipe for hummingbird cake to Southen Living magazine. The cake was no longer presented as a tube cake recipe with no icing, but as a three-layer cake with cream cheese frosting and pecans.
As the cake gained in popularity, people wanted to know who Mrs. Wiggins was. But there were little facts.
She was a widow who lived in Virginia and worked at the University of North Carolina at Greensboro as a housemother. She eventually died in 1995 when she was 85 years old. But people wanted to know more.
Who was this woman who submitted this fabulous cake recipe?
So the Greensboro News and Record ran a story in 2014 asking readers to contact them if anyone knew anything about Mrs. Wiggins. But the paper didn't receive even a single reply.
When asking, what is hummingbird cake, the answer can't be complete unless we understand the woman who made it so famous.
But for years, that woman remained a mystery.
Mystery Solved: Who Was Mrs. L.G. Wiggins?
The editors at Southern Living magazine were determined to find out more about Mrs. Wiggins. After all, her recipe for hummingbird cake is the most popular recipe of any the magazine has published in its 52-year history.
But Mrs. Wiggins was elusive.
Then, an office manager at Southern Living received an email from a woman who claimed that Mrs. Wiggins was a nanny to her three children. She told the manager that she remembers Mrs. Wiggins, who her children called Wiggy, excitedly talking about how Southern Living had published her recipe for hummingbird cake.
She said the nanny was known for giggling when she spoke.
Around the same time, she received another letter saying that Mrs. Wiggins was the housemother at the university she attended and said that her first name was Eva.
Armed with these pieces of information, the office manager went to geneology.com to try and find more.
That led her to find a photograph of the woman. And then she learned more about the mysterious hummingbird cake maker.
It turns out Eva Wiggins was a devoted wife, mother, and grandmother who loved to cook and play the piano. Everyone around her loved her. She also loved to travel, and her grandchildren remember her driving a car, tapping her fingers on the steering wheel as she sang along to the radio.
And so the mystery was solved. It seems that the women who submitted the hummingbird cake recipe was as sweet as the cake she made famous.
When asking, what is hummingbird cake, you're bound to get hungry. You will inevitably begin thinking about fresh fruit, cinnamon, cream cheese, and that moist, just-out-of-the-oven smell you can only get when baking a cake.
Let's go bake one, shall we?
The Original Hummingbird Cake Recipe
Although there are lots of variations of the hummingbird cake, we decided to include the recipe for the original recipe that spurred the national obsession with this unique cake.
Here is the recipe that Mrs. L.G. Wiggins submitted to Southern Living.
Hummingbird Cake
Ingredients for the cake:
3 cups of flour, plus a little more for the pans
1 teaspoon of salt
2 cups of sugar
1 teaspoon of cinnamon
1 1/2 cups of vegetable oil
3 large eggs, beaten
1 1/2 teaspoons of vanilla extract
1 8-ounce can of crushed pineapple in juice, undrained
2 cups of ripe bananas, chopped
1 cups of chopped pecans, toasted
Vegetable shortening
1 teaspoon of baking soda
For the cream cheese frosting:
2 (8 ounces) packages of softened cream cheese
1 cup of salted butter, softened
2 (16 ounces) packages of powdered sugar
2 teaspoons of vanilla extract
For the topping:
3/4 cup of toasted pecans
Directions:
Preheat the oven to 350 degrees Fahrenheit. In a large bowl, whisk together the flour, sugar, salt, baking soda, and cinnamon. Add the eggs and oil, and then stir until the ingredients become moistened. Then stir in the vanilla, pineapple, bananas, and toasted pecans.
Use the shortening to grease 3, 9-inch round cake pans and then dust with flour. Then divide the batter evenly between them.
Bake the cakes in the oven about 25 to 30 minutes or until a toothpick inserted in the center of them comes out clean. Remove the pans from the oven and put on wire racks. Let them cool about an hour or until completely cooled.
To make the frosting, beat the cream cheese and butter on low speed until it's smooth. Then, gradually add the powdered sugar, beating the mixture on low speed after each addition. Stir in the vanilla. Finally, increase the speed to medium-high and begin beating the batter until it's fluffy. That should take one to two minutes.
Now it's time to assemble the cake. Place the first layer on a serving platter and spread the top of it with one cup of the frosting. Place the second layer on top of that and spread it with a cup of the frosting. Top that with the third layer and spread the remaining frosting over that and down the sides of the cake. Then, arrange the pecan halves on top of the cake to your liking.
What Is Hummingbird Cake: Did You Find Your Answer?
We hope you've found your answer to what is hummingbird cake. The history of the cake is intriguing, isn't it? And doesn't it make you want to dive right in and make it yourself to see what all the fuss is about?
Have you ever made a hummingbird cake? If so, we would love to hear about your experience. Did people love it as much as its history would indicate?