Christmas will soon be here!
For some people, the Christmas season would not feel complete without creating a beautiful gingerbread house. This tradition has been adopted by many families over the years.
Often, children enjoy decorating a gingerbread house and then deconstructing it (a.k.a. eating all the decorative candies off it)! Today, we are showing you some of the most colorful, intricate, and highly detailed gingerbread houses you may ever see! If you see one that inspires you, try to replicate it or use it as your inspiration.
Happy gingerbread house decorating!
Unbelievable Gingerbread Houses
This colorful gingerbread house is on that could be replicated somewhat easily. We love the colorful candies on the roof!
2. Christmas In The Doghouse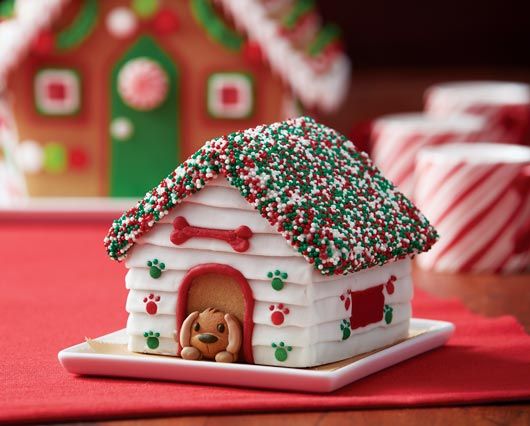 You can't forget your favorite canine companion over the holidays, so why not build a gingerbread doghouse for the dog in your life! This is fun and easy to decorate. Plus, you can even place it in the 'back yard' of your gingerbread house.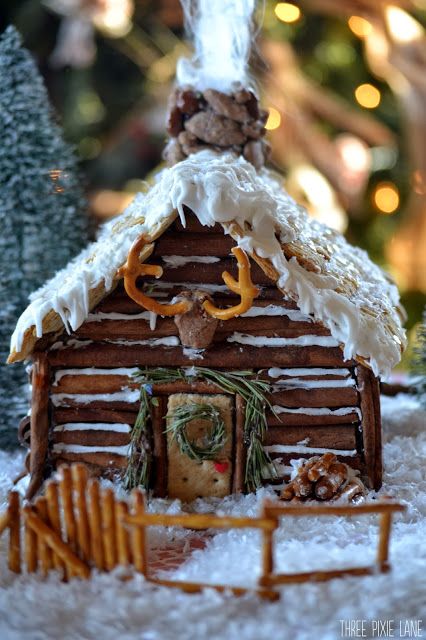 How awesome is this rustic gingerbread log cabin?? This cabin is perfectly detailed from the moose head above the door, to the rosemary swag around the door, to the billowy smoke coming from the chimney. What a scene!
4. Fairy-tale Gingerbread House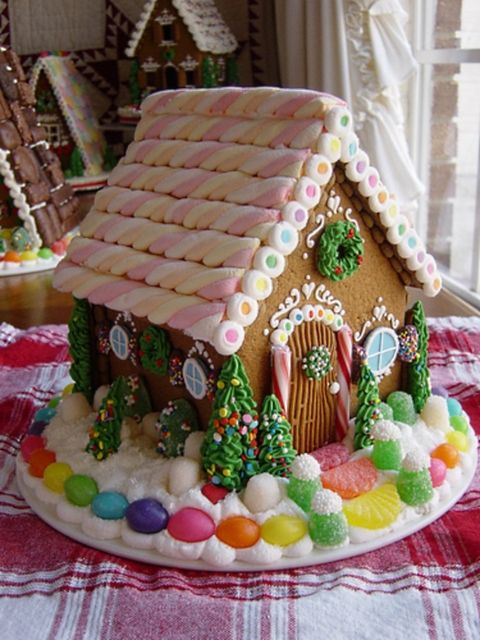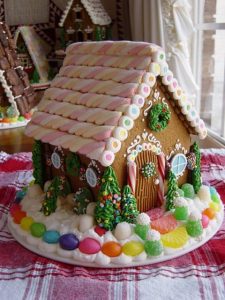 Doesn't this gingerbread house look like it belongs in a fairy tale?? We think so! The bright colorful 'stones' and pastel marshmallow roof really give this house the fairy tale feel.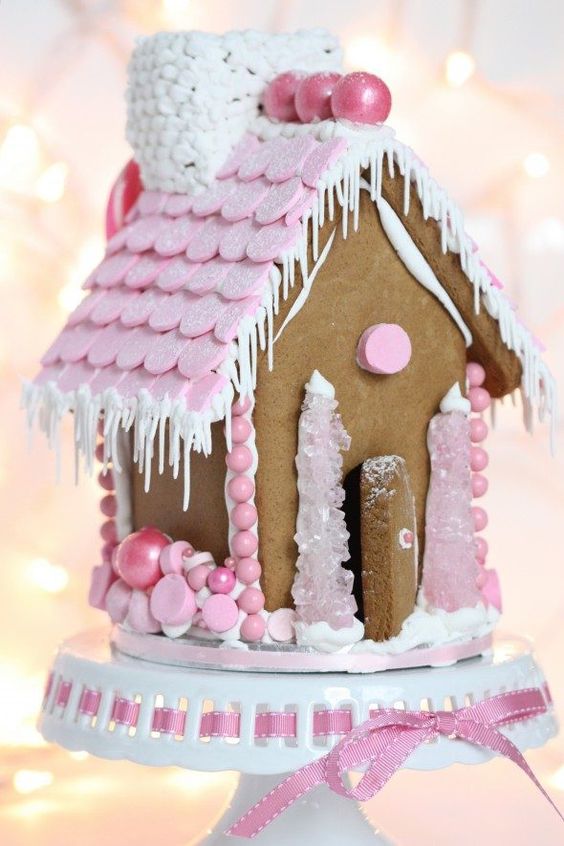 This pink gingerbread house is so chic yet so festive! This gingerbread house utilizes so many different types of pink candy to create this adorable look.
This gingerbread house was so well made, it looks like you could move right in and live in it! This house would be difficult to replicate due to its large size, but we think some of you might be up to the challenge!
7. A Divinely Detailed Gingerbread Home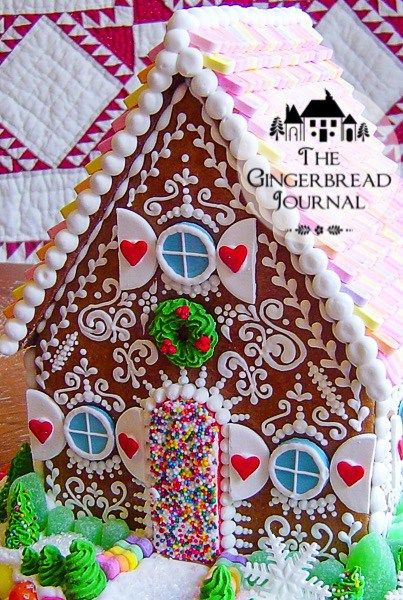 Wow! Talk about details! You can tell that a lot of time and energy went into decorating this beautiful gingerbread house. We also like the sprinkle-covered front door. A tip to (neatly) creating these types of designs on your gingerbread house is to decorate the sides of your house and allow them to dry thoroughly before assembling the house.
Necco wafers make a colorful and adorable roof on this Christmas chalet gingerbread house! This gingerbread house design is fun because of its unusual shape.