In 1946, following the end of the second World War, eight independent grocers decided to work together in order to compete with the larger retailers. Together they purchased goods in bulk allowing them to sell food at a low price to their customers. By 1951 they decided to take the name ShopRite and from then on they were recognized as a chain that offered quality food for highly competitive prices. Today, ShopRite is still an affordable choice for those shoppers who want to purchase good food for low prices.
Shoprite Birthday, Graduation, and Baby Shower Cake Prices

Sheet Cakes

Full Sheet
$58.99
1/2 Sheet
$38.99
1/4 Sheet
$28.99
1/8 Sheet
$19.99

Round Cakes

8" Single Layer
$8.99
8" Double Layer
$12.99

Cupcake Cakes

12 Count
$12.99
24 Count
$24.99
ShopRite Baby Shower Cakes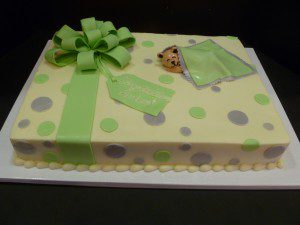 Hosting a baby shower for a good friend or family member is one of the kindest things that you can do. Preparing for the birth of a baby is a stressful time, and being able to spend a few hours with people who are eagerly anticipating the birth will make the expectant mother happier than you would believe. ShopRite cakes are a great treat that you can offer the guests who are attending the baby shower and giving gifts intended for the new baby. Shoprite baby shower cake prices are affordable and include decorations and cake toppers. Shoprite bakery cakes come in popular flavors (chocolate and vanilla) with round or sheet cake sizes.
ShopRite Graduation Cakes
Graduating from high school and college are both big events that a former student wants to remember forever. One of the best ways to celebrate these momentous occasions while creating great memories is to have a party. Spending time with family, friends and fellow graduates is something that most young adults enjoy and ShopRite bakery cakes are the perfect refreshment for these gatherings. Shoprite cakes come in round, three-layer, flavored varieties including white, yellow, and German chocolate. Multiple icing flavors are available and photo cakes are available for low ShopRite graduation cake prices.
ShopRite Birthday Cakes
Once a year we all get to enjoy a day that is all about us. On this day there is nothing better than throwing a fun party that not only celebrates the day of your birth, but also gives you a chance to enjoy your day with those closest to you. ShopRite birthday cake prices are very low, making them the ideal option for those who host multiple birthday parties throughout the year. ShopRite cakes are baked fresh and can include either a personalized message or a photo of the birthday boy or girl.
ShopRite Holiday Cakes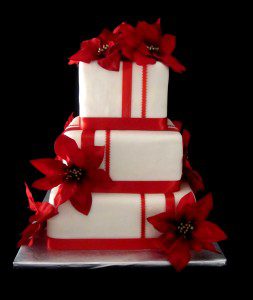 No holiday meal is complete without a delicious dessert. One of the best things to offer your holiday dinner or party guests is a ShopRite bakery cake. Made fresh daily, these cakes can be purchased on the spur of the moment and are great for those who are too busy to do any more holiday cooking or baking. ShopRite holiday cake prices are very competitive, making them a budget-friendly option at a time of the year when most are trying to reduce their spending.
ShopRite Wedding Cakes
We regret to inform you that at this time ShopRite does not offer any wedding cakes. We urge you to contact your local ShopRite to see if they will be willing to make an exception. As soon as ShopRite begins accepting orders for weddings we will update this page to include ShopRite wedding cake prices and a full menu. If you are looking for a wedding cake, we urge you to consider H-E-B cakes or Walmart cakes for weddings.
How to Order
Once you have decided to purchase a cake from ShopRite, ordering is easy. Contact your local ShopRite by telephone and speak to the staff in the bakery about placing your order. Alternatively, visit your nearest location and complete an order form in the bakery department while doing your everyday shopping.
Last update on 2021-09-22 at 21:40 / Affiliate links / Images from Amazon Product Advertising API