Safeway Cakes prices start from $9.99 for an 8″ round cake to $117.99 for a 3-tier wedding cake. You can order a premade cake or a custom cake online or in-store using the Safeway cake catalog. Not to mention that Safeway bakeries also sell cupcakes, cookies, and donuts.
Why choose Safeway cakes for your special occasion? Safeway started out as a tiny market purchased from a man by his own son. Determined to set the highest industry standards Safeway implemented "sell by" dates on perishable items. This is to ensure that customers only received the best quality items. Today the values that Safeway was founded on remain intact. With over 2,200 stores throughout the United States, Safeway continues to offer great products for fair prices making the Safeway bakery an ideal place to order your next special occasion cake.
Moreover, Safeway bakery offers graduation cakes, birthday cakes, photo cakes, wedding cakes, and more. They are open 7 am- 7 pm seven days a week. They undoubtedly cater to their customers at any time of the day.
Safeway Prices Offer for Cakes
Safeway Birthday, Graduation, and Baby Shower Cake Prices

Sheet Cakes

Full Sheet
$55.99
1/2 Sheet
$45.99
1/4 Sheet
$29.99
1/8 Sheet
$19.99

Round Cakes

8" Single Layer
$9.99
8" Double Layer
$19.99

Cupcake Cakes

12 Count
$13.30
24 Count
$18.99

Wedding Cakes

2 Tier
$91.30
3 Tier
$117.99
Safeway Custom Cakes For Wedding
Getting married is one of the most important events, but a super stressful one, too. Making the wedding day perfect is the goal of all couples and the cake-cutting ritual is a crucial part of that special day. Dessert trends come and go. However, nothing takes the place of a delicious cake that satisfies more than one of your senses.
Showcasing the best cake available is an important aspect of the wedding planning process. Safeway wedding cake prices make them a cost-effective solution. Moreover, Safeway bakery cakes for weddings are three-tiered making them the perfect choice for anyone who is planning a very traditional wedding reception. So, the bakery staff will work with you to choose the ideal combination of flavors, icing, and cascading edible decorations.
As the public's favorites, the two popular Safeway cakes for weddings are white cake with lemon filling and raspberry chocolate cake. These two are well known for their impressive flavors and for their ability to please every guest! They are not too sweet and the fruit flavor is just the sparkle that makes an ordinary cake into "the one". All in all, the bakery comes with a vast offer for the happy couple and prices are just fair enough.
Safeway Birthday Cakes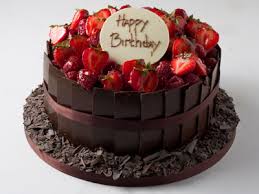 No birthday is complete without a birthday cake, and Safeway cakes are an excellent choice. No matter who you plan to surprise, a teenager or an adult, they are here to make the perfect personalized birthday cake.
While there are Safeway cakes with character designs (from movies and cartoons), their birthday cakes also feature several types that are perfect for adults, too. The bakery staff can customize your cake with special messages and edible decorations. There are also multiple colors and flavors available. So, do not worry; your idea will become reality with Safeway cakes!
Furthermore, when it comes to the pricing system, Safeway cake prices include customization and most of the edible (or inedible) decorations. Also, you can choose from a lot of different flavors and fillings. Although, if you cannot decide which one is the celebrated one's favorite, you can also mix them.
As we noticed, some of the more popular birthday cake flavors are carrot cake, black forest, and white cake. Also, kids are especially in love with German chocolate filling, too. If my kid will celebrate his birthday, I'd pick a trolls inspired cake, just because he loves that animated movie so much.
Safeway Cake For Baby Shower
One of the most important parties for new parents remains the baby shower. It gives them a chance to spend time with close friends and family as they all are welcoming the child.
After the guests offer their gifts and they participate in the prepared games, everyone usually settles down to talk and enjoy a slice of cake. Now, why should you go for a Safeway cake for your baby shower?
First of all, Safeway bakery cakes for baby showers are available in quarter, half, and full sheet cakes. So, they are perfect for small gatherings or large parties. Also, the bakery's cakes for baby showers come with themed decorations, making them adorable centerpieces for your party.
Finally, we know that when a baby comes, the family budget can go lower and lower. So, the prices of Safeway cakes become another benefit. Their reasonable cake prices make them an affordable option for those hosting a baby shower on a tight budget. Not to mention that they are also prepared for sensitive mothers, who would go for more simple and light flavors.
Choose Your Favorite Cake
Once you have decided which of the Safeway cakes will be best for your gathering, start placing your order. Do not worry. Placing an order from the Safeway cakes menu is super easy! Call your nearest Safeway location. The bakery staff will guide you throughout the process. Also, keep in mind that if you place your order in advance, you can take advantage of sales, specials, or limited edition designs. You can also visit their website. You might also wanna read our website's review about Safeway Cakes.
Finally, you can understand why for us the Safeway cakes are the real deal. Their flavors are amazing, the fillings are so creamy. The ingredients tend to be as natural as possible. Not to mention the fair pricing system they have! So, don't hesitate to share your personal experience with Safeway Bakery! Tell us all about it in the comment section!
You may also want to check out other similar options like Acme Cakes, Publix Cakes, Walmart Cakes, and more on our website.