If you have a special occasion coming up, you'll be looking for a popular flavor of cake that's perfect so you can please as many people as possible. So, how do you choose? After all, the last thing you want is to have a cake that nobody wants to eat, right? There are dozens upon dozens of cake flavors, though, and a lot of them sound pretty good. Well, whether it's a birthday, anniversary, wedding, new job or promotion, or anything else, there is a popular flavor of cake that's perfect for every occasion, and you don't have to be a master cake baker to make them either.
Need a Good Box Cake Flavor?
Not everyone has the time, energy, or ability to bake a cake from scratch. For many of us, it's just easier to buy a boxed cake mix and save ourselves the hassle. Below are some popular box cake flavors that are sure to be a hit for any occasion.
Best Yet devil's food cake mix
People love this popular flavor of cake because it is rich, and chocolatey, and is both smooth and moist even though it is a box cake mix, which is extremely hard to come by. This particular cake would be great with vanilla buttercream frosting and raspberry or cherry fruit filling. Top it off with raspberries or cherries (depending on your filling) for a delightful, silky treat that is right for many different occasions.
Best Yet is a private store brand though, which means you may not be able to find it in your local store. However, consider trying your own store's brand of devil's food cake mix. These store brands often offer better value and quality for your money. If you'd rather not do that, you can try Pillsbury's Moist Supreme Devil's Food cake, which is a close second to Best Yet.
Bestseller No. 1
Duncan Hines Brownie Mix, Dark Chocolate, 18.2 oz
One 18.2 oz box of Duncan Hines Dark Chocolate Fudge Brownie Mix
Decadent dark chocolate flavor creates rich, moist fudge brownies
Use this boxed brownie mix for an easy chocolate dessert any night
Nothing says quality baking better than Betty Crocker. The very name is synonymous with "tasty treats." Betty Crocker's Super Moist Yellow Cake mix is pretty much perfect for every occasion and has more than one popular box cake flavor. This cake is light and fluffy, with just the right about of moistness and crumbly texture.
It's also versatile. This popular flavor is good for everything from congratulations parties to birthday parties, and lends itself well to cupcake-making, too. You can top it with a variety of frostings to create that perfect taste to suit your occasion.
Miss Jones' ultimate vanilla cake mix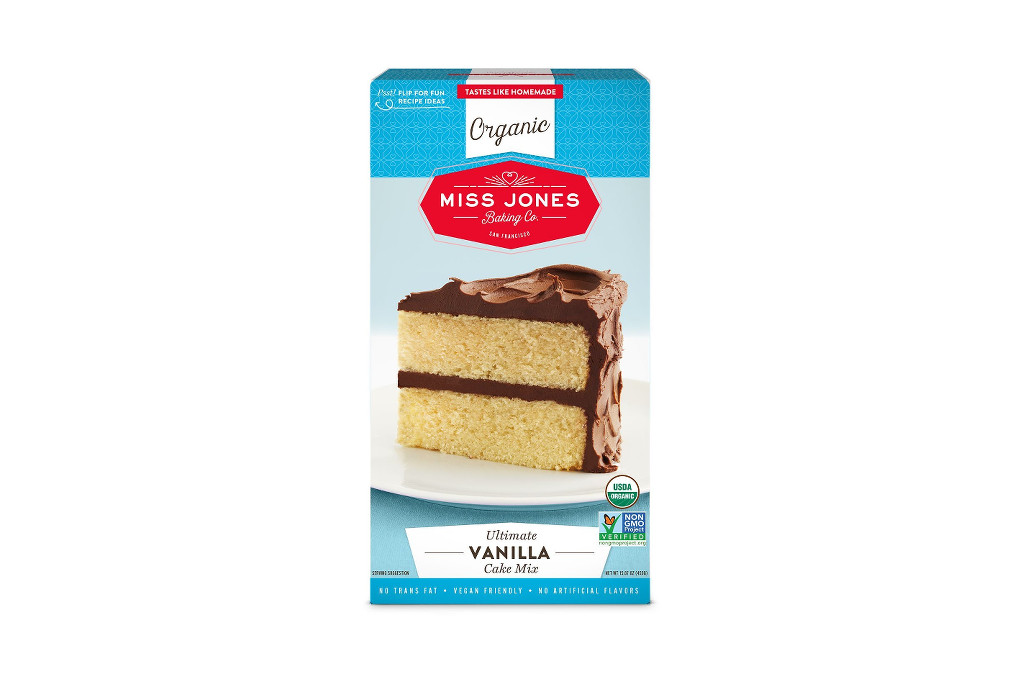 This box cake flavor is not only great-tasting but is also organic and contains no trans fats or hydrogenated oils. It's great by itself or paired with vanilla buttercream frosting and fruity filling, making it great for something simple and fun, or a bit more sophisticated and unique.
Two Popular Scratch Recipes
Of course, you may well be someone who loves making a cake from scratch, or just never did really like boxed cake mixes. For you, here are two simple, popular scratch recipe for cakes that are sure to be a hit.
Simple vanilla cake
Vanilla is probably the most popular flavor of cake there is. You can do anything with it. You can use unique fillings for special occasions like anniversaries or promotion/new job parties. If you substitute two egg whites for each whole egg in the recipe and replace half the butter with shortening, you get a white cake that you can color to fit the theme of any event. You can also put sprinkles in it for your kid's birthday party.
The following recipe is a simple vanilla cake recipe we found on All Recipes that will stand alone, or that you can adapt to your tastes and that of your crowd:
1 cup white sugar
1/2 cup butter
Two eggs
2 teaspoons vanilla extract
1 1/2 cups all-purpose flour
1 3/4 teaspoons baking powder
1/2 cup milk
Preheat oven to 350 degrees F (175 degrees C). Grease a 9×9 inch pan and flour it or put paper liners in a muffin pan.
Cream sugar and butter together in a medium bowl. Beat in eggs, one at a time, then mix in vanilla. In another bowl, add flour and baking powder once you have combined it add it to the creamed mixture. Mix it well and then add milk. Finally, mix it until there are no lumps in the batter. Pour into the prepared pan.
Bake cake for 30 to 40 minutes in the preheated oven. However, cupcakes only need 20 to 25 minutes. The cake will spring back to the touch when it is done.
Red velvet cake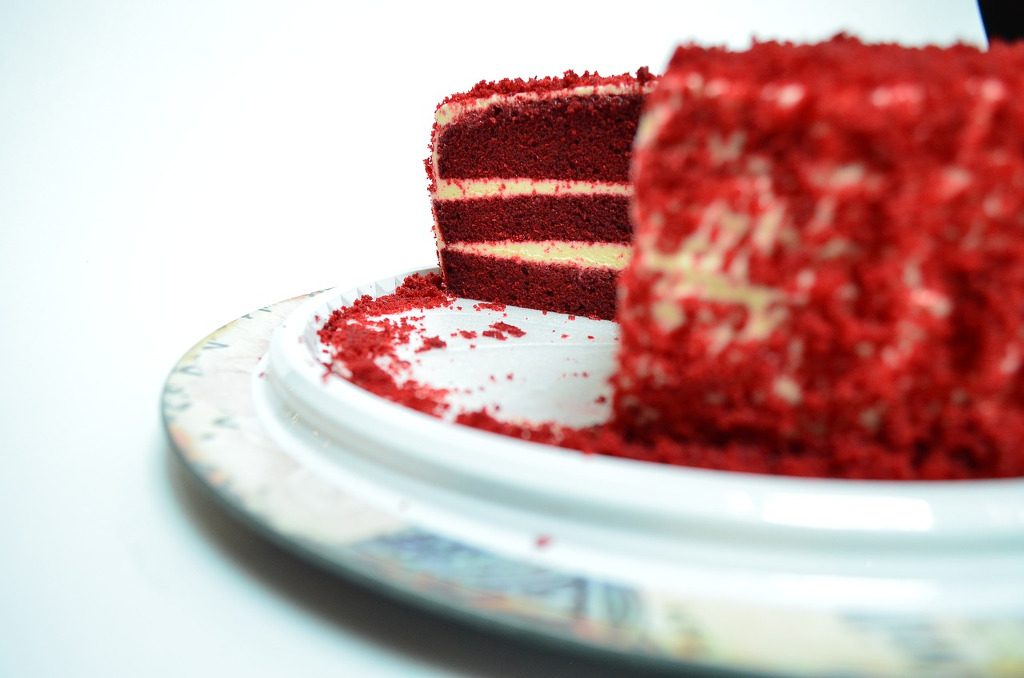 Red velvet cake is an excellent alternative to the choice between chocolate and vanilla. While red velvet cake does have a slight chocolatey taste to it, it's a rich, satisfying cake that's always a crowd-pleaser. Below is a good recipe for this popular flavor of cake:
1/2 cup shortening
1 1/2 cups white sugar
Two eggs
2 tablespoons cocoa
Four tablespoons red food coloring
1 teaspoon salt
One teaspoon vanilla extract
1 cup buttermilk
2 1/2 cups sifted all-purpose flour
1 1/2 teaspoons baking soda
1 tablespoon distilled white vinegar
Frosting:
5 tablespoons all-purpose flour
1 cup milk
1 cup white sugar
1 cup butter, room temperature
1 teaspoon vanilla extract
Preheat oven to 350 degrees F (175 degrees C). Grease two 9-inch round pans.
Beat 1 1/2 cups of sugar and shortening until it is fluffy. Next, add eggs to the mixture and beat well.
Make a paste of cocoa and red food coloring; add to creamed mixture. Mix salt, buttermilk, and one teaspoon vanilla together. Pour flour into the mixture alternating with the buttermilk mixture. Mix it until it is just incorporated. Mix soda and vinegar and gently fold into cake batter. Don't beat or stir the batter after this point.
Pour batter into prepared pans. Bake in preheated oven until a tester inserted into the cake comes out clean, about 30 minutes. Cool the cakes completely on a wire rack.
To make frosting: Cook five tablespoons flour and milk over low heat till thick, stirring constantly. Let cool completely! While mixture is cooling, beat 1 cup sugar, butter, and 1one teaspoon vanilla until light and fluffy. Add cooled flour mixture and beat until frosting is a good spreading consistency. Frost cake layers when completely cool.
Most Popular Cheesecake Flavors
Cheesecake is one of the most popular cake types. It is rich and indulgent. And, you don't have to be a master baker to be able to make one at home.
New York cheesecake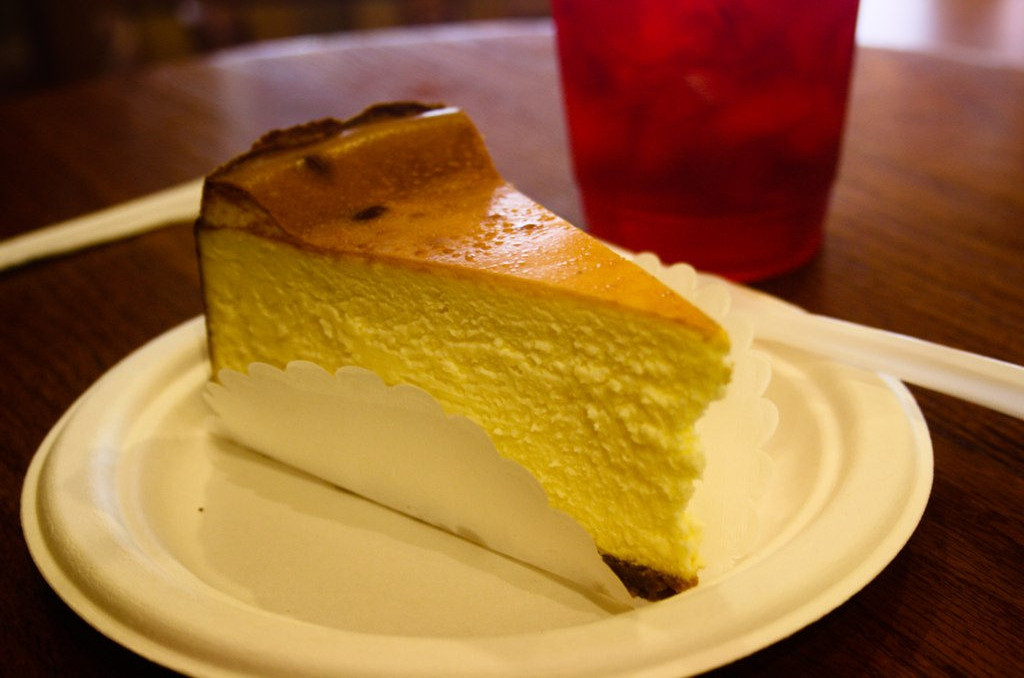 New York cheesecake is, by far, the most popular cheesecake flavor out there. It compliments a wide variety of meals, and also stands alone as part of a buffet table at many parties. Its simple, elegant taste and smooth, creamy texture are great for satisfying most anyone's sweet tooth.
There is a great New York Cheesecake recipe for it at Epicurious.
Oreo cheesecake
Like the New York cheesecake, Oreo cheesecake is a very popular flavor.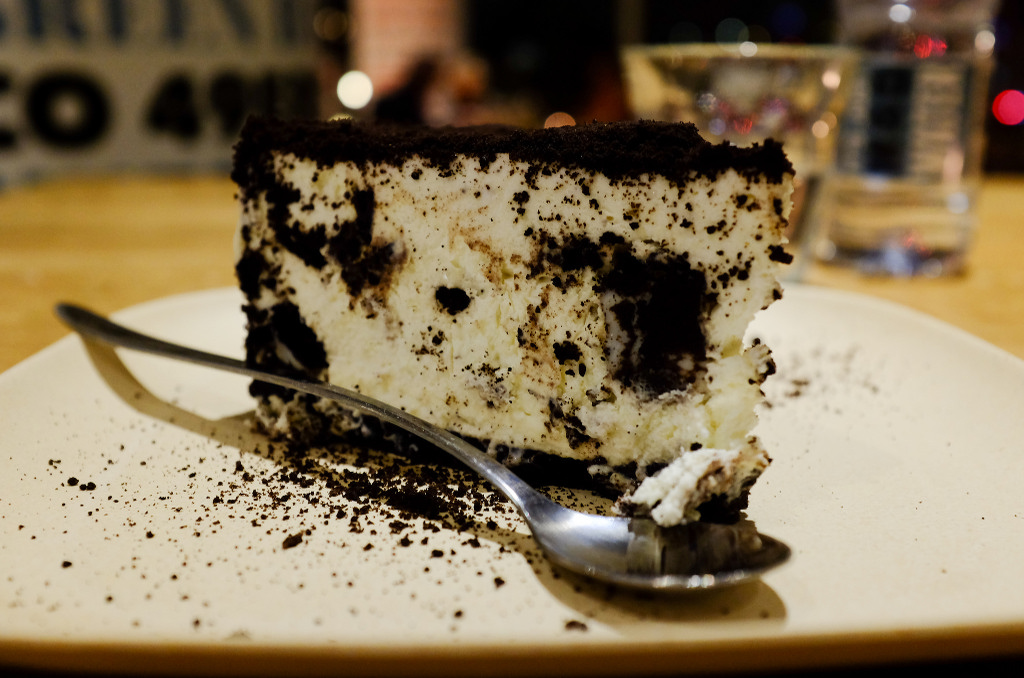 This cheesecake flavor is excellent for people who want a little more than simple cheesecake, and there are even some fantastic no-bake recipes out there. If you like making your own cheesecake but want something delicious that doesn't require a lot of fuss, then this popular flavor is perfect for you.
Popular Wedding Cake Flavors
Wedding cakes come in all shapes and sizes. Wedding cake bakers can make a cake in any of the popular flavors of cake, or you can request a unique flavor all your own. By far, however, the most popular wedding cake flavors fly off the shelves.
Chocolate cake
According to several professional bakers, chocolate is one of the most popular wedding cake flavors out there. It's richer than vanilla and goes with a variety of fillings such as cherry, strawberry, and raspberry. To make it extremely rich, you can opt for caramel filling or a caramel flavored frosting in place of vanilla buttercream.
Lemon cake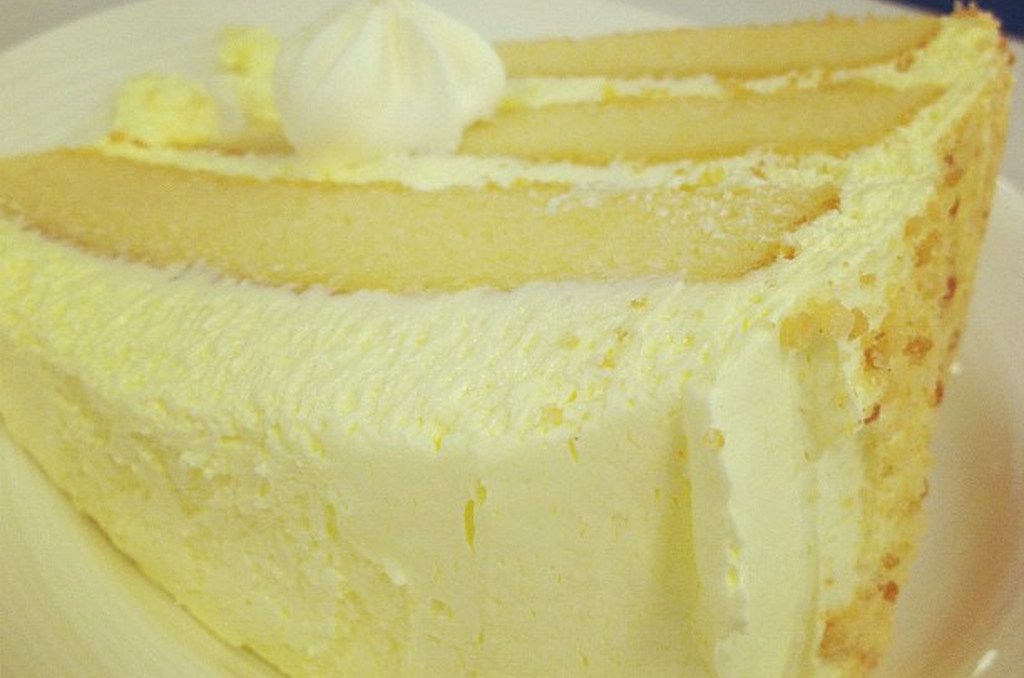 This is a great summer wedding cake flavor because it's reminiscent of refreshing lemonade. Furthermore, the lemon flavor goes very well with fruity mousse fillings, so you can add a bit of rich sweetness inside to offset the tart flavor of the cake itself. To top it off, you can have lemon or vanilla buttercream frosting with fresh berries on top. Find a recipe for it here.
Yellow butter cake with chocolate buttercream and ganache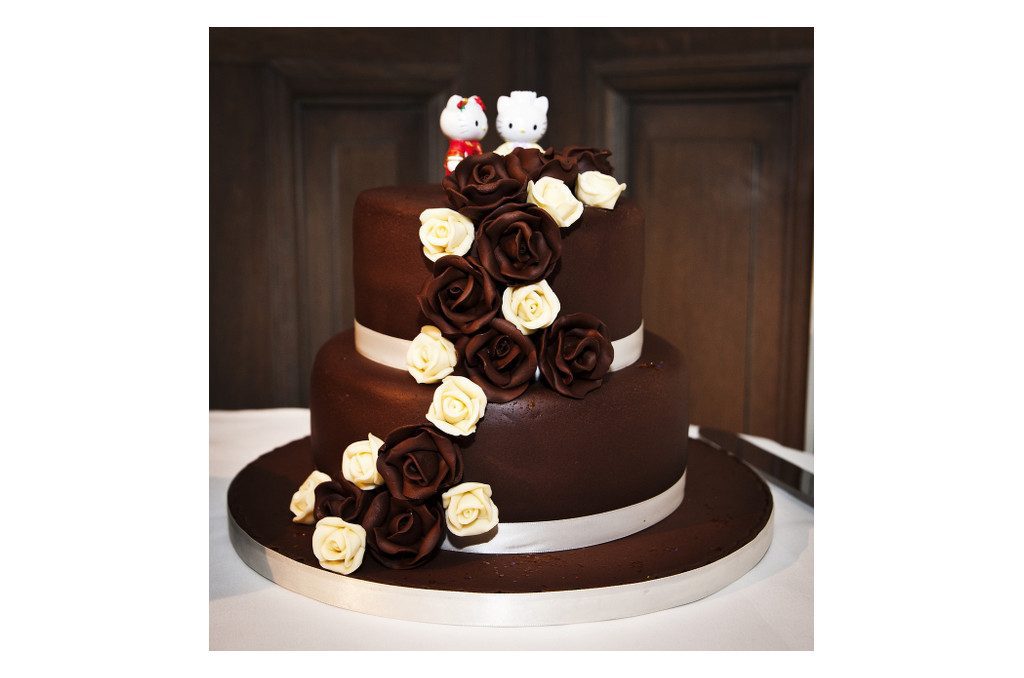 Yellow butter cake is a yellow cake made with butter instead of oil. This popular flavor is great if you want chocolatey goodness mixed with something a little lighter because it goes very well with chocolate buttercream, chocolate mousse, and chocolate ganache.
Don't forget that most wedding cakes have multiple tiers to them. Because of that, you can have each popular flavor paired with a variety of fillings in your cake, and it will be a smashing success.
Choosing a Popular Flavor of Cake Doesn't Have to Be a Chore
If you have an event coming up and you've been stressing about what kind of cake you should have, worry no more. Every popular flavor that we've put in this list is sure to satisfy even the most discerning of sweet teeth. So kick back, relax, and let them eat cake!
Featured image CC0, by Johnny Magnusson, via FreeStockPhotos.biz
Last update on 2023-09-21 at 22:36 / Affiliate links / Images from Amazon Product Advertising API