It has over 200 Meijer Supercenters located in six Midwest states. Meijer Cake Bakery creates many specialty cakes and other desserts every year. Customers can create their own Meijer cakes. It can be in many colors and flavors. Also, they can add photos to the cake to remember that special occasion.
With more than 80 years of history, this family-owned business looks toward its core values. So, it drives its business belief of focusing on customers, competition, family, freshness, safety, and health.
They were pioneers of the "one-stop shopping" concept. This includes offering full-service bakeries in their retail locations. It is committed to supporting its local communities. Also, it donates 6% of its net profits to charity each year.
Meijer Bakery Cakes Pros & Cons
PROS
CONS
Meijers Bakery Cakes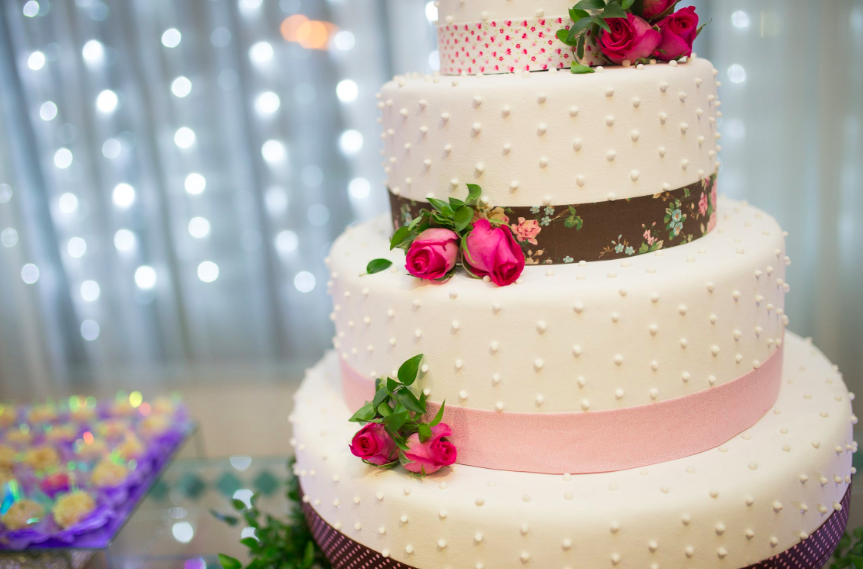 Meijer Cake Bakery offers a full selection of cakes and cupcakes. Orders can be made online or in-person at the nearest bakery location. Then you can select what's the best.
Custom cakes come in a range of themes. So, this includes birthdays, graduation, religions, wedding, anniversary, and all types of sports. Also, you can choose from many of today's most famous characters. This includes Marvel's Avengers, Mattel's Hot Wheels and Barbie, Nickelodeon's Paw Patrol, and Dora the Explorer. Custom cupcakes are also available in many themes.
The online ordering system by Meijer Cakewalks. Also, you choose the cake, icing and filling flavors, cake size, and custom messaging. You can also add a photo to many of the cake designs for a personalized touch. Cake sizing helps you on what size cake to order. It depends on how many guests you'll be serving.
Suggested Reads: Bakery Reviews
Meijer Cakes Bakery Features
Meijer cakes bakery has multiple dimensions to serve any size or type of gathering. With more than 150 themes to choose from, cake types fall into the following categories:
Cupcake Cake
Custom Cupcake
Favorites
Sports
The cake serving size specs provide details on what size cake to order.
8-inch round cake serves 6 to 8 people
8-inch double-round cake serves 8 to 10 people
Eighth sheet cake serves 6 to 8 people
Quarter sheet cake serves 12 to 15 people
Half sheet cake serves 24 to 30 people
Full sheet cake serves 48 to 60 people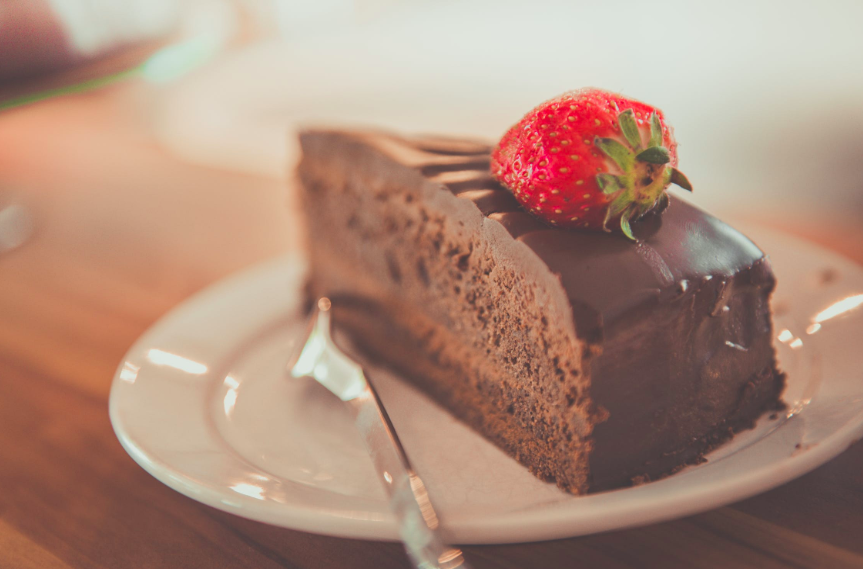 Meijer cake bakers use unique recipes to make cakes, icings, and fillings. Options include:
Cake Flavors
Chocolate
White
Marble
Yellow
Icing Flavors
Icing Types
Whipped and Buttercream
Filling Flavors
Bavarian Crème
Raspberry
Cherry
Lemon
Strawberry
You can choose from 15 border colors on either the top or bottom of the cake. Border colors can be the same or different. Most Meijer cakes can include a custom message of 50 characters or less, written in any of 15 colors. So, many specialty cake designs have a personal photo as one of the elements.
When ordering online, the outer appearance of the cake will be displayed. It is to help you confirm that the order is correct. So, themed specialty cakes can be ordered only in larger sizes. Also, only with pre-selected icing and border colors. So, due to the color, size, and licensed-usage requirements of the chosen decorations. The website also provides the earliest available pickup time for the cake. Also, it may be up to two days following the placement of the web order.
Suggested Read: Mimi Cakes
Pricing Information
Cake prices vary depending on size and decoration. Some character and theme cakes cost 20-50 % more than basic specialty cakes. So, due to the color of the decorations. Also, as the decorative pieces that include in the design, and character licensing fees.
Comparing Bakery Cakes
Kroger Bakery
At Kroger bakeries, it allows for online and in-store ordering of specialty cakes as shown below:
Build-a-cake
Licensed cakes
Dessert Cakes
Special occasion cakes
Sizes
8-inch double-round cake serves 8 to 12 people
Quarter sheet cake serves 12 to 15 people
Half sheet cake serves 25 to 30 people
Full sheet cake serves 50 to 60 people
Flavors
White
Yellow
Chocolate
Marble
Icing types
Butter creme
Whippy
The Decorative Options
Kroger offers ten icing colors for use on the main portion of the cake, or the top and bottom borders. Also choose from 10 rose, balloon, or message colors. So, messages must be 50 characters or less. Also, the cake graphic changes as you enter the options on the website ordering form. So, you can see how your cake will look.
With 40 themes to choose from, prices for cake sizes vary depending on the combination of size and theme.
Some cake themes are not available in smaller sizes due to the color and shape of the decorative elements. So, there may be additional charges for special requests.
While Kroger allows you to add roses or balloons onto the build-a-cake. Also, it does not offer nearly the variety of themed cakes as Meijer Bakery. Prices and serving sizes are close, although the Kroger cakes cost $2 less per size for themed cakes.
Meijer and Kroger Ordering Options
Both websites offer online ordering for selecting and personalizing cakes. It offers the option to upload a photo for use in select cake designs. Kroger does not have that customized option. So, Meijer offers more sizes than Kroger.
Meijer themes are sorted based on the subject matter, which at times overlaps between multiple categories. Finding just the right theme may take more time on the Meijer website. However, the large quantity of options makes it worth the extra effort.
While Meijer notifies the customer of the earliest pickup time, Kroger asks the purchaser to choose a pickup time for the cake. Also, Kroger requires one additional day beyond the delivery time that Meijer offers.
Walmart Bakery
Walmart offers customers the ability to print a cake order form online and bring it into the most convenient bakery. The printed bakery order form is better than either the Meijer or Kroger online ordering systems. So, it provides the range of calorie counts per slice of cake within each category. So, Walmart accepts orders for the following types of cakes:
Licensed characters
Licensed movie events
New releases
Birthdays
Traditional boy designs
Traditional girl designs
First birthday
Sports and outdoors
Special occasions
Upscale designs
Tres Leches
Seasonal
Also, Walmart bakeries allow for in-store ordering of specialty cakes as shown below:
Sizes
Eighth sheet cake
Quarter sheet cake
Half sheet cake
Full sheet cake
8-inch single-layer round cake
8-inch double-layer round cake
6-inch single-layer round cake
6-inch double-layer round cake (also with 12 cupcakes)
24-count cupcake cake
12-count cupcake cake
6, 12, or 24 cupcakes
Single or double-layer cookie cake
2-tier multi-tier cake
3-tier multi-tier cake
Half sheet signature cake with a licensed theme
Flavors
Sheet cakes are available in white, chocolate, yellow, marble, tres leches, or other flavors upon request
8-inch round cakes are available in white, chocolate, and tres leches
Cupcakes are available in white, chocolate, yellow, or other flavors upon request
Cookie cakes are available in chocolate chip
Multi-tier cakes are available in white and chocolate
Icing Types and Flavors
Buttercream icing also referred to as "But-r-crème," is available in white, chocolate, or 13 additional colors
The whipped non-dairy icing is available in white; chocolate Bettercreme® made with Hershey's® chocolate, naturally-flavored strawberry Bettercreme®, or 8 other colors
16 sprinkle options
Fondant in solid or dotted stripes, and shapes in black, gray, and primary colors
Icing flowers in pink, purple, yellow, or white peony
Icing ribbons with 14 colors
Other types and flavors of icing are available on request
Filling Flavors
Bavarian Cream
Lemon
Raspberry
Caramel (in some stores)
Other flavors upon request
So, Walmart requires a deposit on 2-tier and 3-tier cakes. Meijer cakes bakery and Kroger do not offer tiered-cake options. Online orders for other types of cakes are paid-in-full at the time of ordering.
Walmart Cakes
Walmart birthday cakes feature decorative options not offered by Meijer or Kroger. Customers have the option of purchasing a designer decorating kit. Cake decorating can also include written messages. There is no stated limit on the number of characters when writing on the cake. Cakes should be ordered at least 24 hours in advance, with some cake-topper requests taking longer. It depends on the decorative pieces. Walmart claims to be able to handle most special bakery item requests.
Choose from 16 PhotoCake® image strips in a variety of designs to further personalize birthday cakes and non-theme cakes. Edible Image® Designer Prints™ colorful dots will brighten up the look in gold, silver, or multi-color. Personal photos can also be turned into cake toppers on special occasions.
Walmart offers more cake sizes compared to others. Their order form also discloses per-serving calorie details. Neither Meijer nor Kroger provides this level of nutritional information on the website.
Meijer gives you the earliest time at which you can pick up the cake. Kroger requires you to choose the window of time during which you will pick up the cake.
While Walmart does not disclose prices online, the company does state that additional charges apply for premium fillings, chocolate curls, and PhotoCake® cakes. Bakery associates will confirm pricing when taking the order form at the bakery.
Suggested Read: Kids Cakes
Meijer Cakes Bakery Comparisons
Meijer cakes compare very favorably to specialty cakes from other bakeries from similar grocery superstores. While Meijer's commitment to service is a central pillar of its corporate culture, online reviews suggest that service varies. So, it depends on the store and the associate. So, it can compare favorably to Walmart's reputation for giving slow service.
You can choose from more themed character options at Meijer than at Kroger and Walmart. While there are many options shown on the Walmart website. So, a disclaimer indicates that not all designs are available at every location. Kroger offers significantly fewer designs and themes than Meijer. Both Meijer and Walmart offer the possibility of using a personal photo in the cake design. For cakes that do not include themed characters, Walmart offers more decorating options than either Meijer or Kroger.
Meijer and Kroger offer online ordering systems. Walmart requires the customer to visit the store both when ordering and to pick up the cake. Meijer allows photos to be scanned and submitted. It improves the convenience of the experience.
Parking is available at all stores. Although customers may need to walk a long distance from the vehicle to pick up the cake. Also, the ease and speed of checking out and paying for the cake will depend on the level of business conducted throughout the entire store.
Conclusion
Meijer cakes bakery rates a solid 4 out of 5 stars. So, cakes taste great with elements that add to the festivities of any occasion. Also, they offer a good variety of flavors and options to choose from. Customer service varies by store and associate. So, they offer multiple options for serving any size gathering, with cake preparation completed in as little as 24 hours. Locating the bakery in a store can be good if you are doing other shopping. So, in-store bakeries can be not so good if you need to pop in and out to pick up the cake you ordered online. Also, the pricing is comparable to cakes from competitor bakeries. So, you can just pick choose them if they are favored in your location.
If there is a Meijer Bakery in your nearby market area, we recommend trying a smaller special-order cake. It is to evaluate your experience with quality, speed, and service. So, order online and combine your trip to the superstore with other shopping to conserve time and get the most out of your experience.
For more related searches, you may want to check out Ingles Bakery, Kroger Cakes, and Target Bakery Cakes. You can also search for more cake brands on our website.
Last update on 2023-01-30 at 04:07 / Affiliate links / Images from Amazon Product Advertising API