If you expect a special occasion in the nearest future and want a tasty, good-looking, and still budget-friendly cake, Kroger Bakery may be the perfect place for you. Why do we love Kroger cakes so much? First of all, for their versatility. You can always find a suitable cake at Kroger for your special day. Next, their prices. With them, you can throw a birthday party and serve a wonderful cake without spending a little fortune. Also, last but not least, is the staff attitude and Kroger's mission.
Barney Kroger used his life savings to open his own grocery store in 1883. Even though his future depended on the success of his new venture, he refused to sacrifice quality just to make a quick sale. So, he wanted that anyone who entered his store to become a loyal and pleased customer. That's why Barney Kroger often told his employees that they should never sell anything in the store that they wouldn't be willing to purchase. That indicates that their goods are valuable.
Kroger Bakery Cakes and Offers
Therefore, that dedication remains unchanged even after two centuries of service. As a consequence, the bakery department is one of the most loved places by Americans where they'd buy a personalized cake. Not to mention that their prices are decent regarding their professional services. And they also present very presentable cake decorations depending on the category of their themes.

Kroger Birthday, Graduation, and Baby Shower Cake Prices

Sheet Cakes

Full Sheet
$42.50
1/2 Sheet
$35.00
14/ Sheet
$24.50
1/8 Sheet
$15.00

Round Cakes

8" Round Single
$8.99
8" Round Double
$17.99

Cupcake Cakes

12 Count
$24.50
24 Count
$35.00

Wedding Cakes

2 Tier
$89.50
3 Tier
$119.00
Now, that we know their prices, it's time to learn a little about their offer, too. So, let's see during what special occasions can we rely on Kroger's cakes.
Kroger Baby Shower Cakes
One of Kroger's specialties is creating baby-themed cakes for baby showers. They understand that celebrating the upcoming birth of a new baby is an important event for a growing family. So, to help make your special party perfect they offer four-dimensional Kroger cakes with blocks featuring raised letters spelling out words or messages.
Also, the Kroger cakes are perfect for baby showers of all sizes. Therefore they are able to create cakes that comfortably accommodate parties with 12 to 60 guests. Moreover, Kroger bakery cakes for baby showers come in four flavors: white, chocolate, marble, and yellow cake. Not to mention the main advantage, is that their prices are very competitive making them a budget-friendly choice for a private baby shower.
Also, you can order a cute gender-reveal-themed cake if you want to add a more chain of celebration for your precious little one.
Kroger Birthday Cakes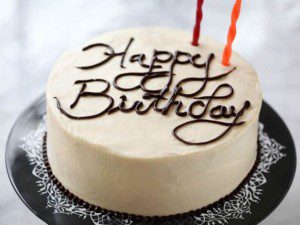 Planning a birthday party for a young child can be a difficult, time-consuming task. Once the location is chosen, invitations are sent, and a meal plan is prepared it is time to order the perfect cake. Anyone who has hosted a child's birthday party knows that the thing everyone (especially the birthday kid) remembers is their cake. Kroger understands that and supports all the parents out there with its offer!
So, Kroger cakes for birthdays feature your choice of a popular licensed character. Not to mention that their prices are always reasonable, no matter what theme you'll choose for your little one's cake. Favorite themes available include Disney characters, comic book characters (DC and Marvel), and popular cartoon characters. Also, the design you choose will include cake toppers for Kroger birthday cakes that your child can keep. It's so exciting, isn't it?
Kroger Graduation Cakes
Kroger cakes for graduations are affordable, delicious, and easy to customize. What more do you want? Also, the bakery staff is able to add a special message to the cake commemorating the graduation year, the name of the graduate, or a special message for the student. So, in this way, the guest of honor will feel that the dessert was specially made for him/her, not just bought from a supermarket.
Moreover, when ordering the graduation cake you can choose your style (round, quarter sheet, half sheet, or full sheet), flavor (chocolate, white, yellow, or marble), and icing type (buttercream or whipped). Last but not least, as mentioned before, Kroger graduation cakes are able to serve parties hosting as few as 8 guests and up to 60 guests.
Suggested Read: Disney World Christmas Cakes
Final Advice
Finally, it's time for you to share your experience with Kriger bakery and all its products. Have you ever ordered a customized cake from them? How was it? How were their services? Tell us everything about your experience, so other readers know what to expect! Furthermore, if you have any other questions about this topic, don't hesitate to ask them in the comments section below.
Last but not least, if you are interested to find out about other giant supermarkets that customize cakes for special occasions, read these articles:
How to Order from Kroger Bakery
Ordering Kroger bakery cakes is simple thanks to the Kroger online "build a cake" feature. It allows you to fully customize and order your cake using a user-friendly step-by-step process. Just keep in mind that you need to order the custom Kroger designs at least 24 hours in advance. Also, for more elaborate cakes, you may need to place your order at least a week earlier. Alternatively, you can call your local Kroger or stop by to place your order. The staff at the bakery will be able to answer all of your questions and help you finalize your order. Moreover, if you need help ordering a cake, use the Kroger store locator to find individual store numbers and addresses.
For more related searches, you may check out similar articles on our website at Paw Patrol Cakes, Meijer Cakes, Wegmans Cakes, and more on our website.