Since 1931 Giant Eagle has worked hard to provide its customers with the highest quality groceries for low prices. Founded by five families with extensive experience in the grocery industry, the retailer was one of the first to consistently offer money saving opportunities to help its customers during hard, post war, times. One of the first grocers to offer gourmet items, Giant Eagle has continued to grow while always maintaining its dedication to value and quality. One of the departments most dedicated to creating the highest quality food products for affordable prices is the Giant Eagle bakery.




Giant Eagle Cakes Prices
Giant Eagle Birthday, Graduation, and Baby Shower Cake Prices

Sheet Cakes

Full Sheet
$49.99
1/2 Sheet
$30.49
1/4 Sheet
$19.49

Round Cakes

8" Double Layer
$18.49

Cupcake Cakes

12 Count
$19.49
24 Count
$30.49

Wedding Cakes

2 Tier
$2.50 per person
3 Tier
$2.50 per person
Giant Eagle Birthday Cakes
Birthdays are special occasions for parents as much as their children. Giant Eagle understands how hard parents work to provide their children with the perfect birthday experience, and the Giant Eagle bakery cakes are designed with parents and children in mind. Available in a variety of sizes, styles, and flavors Giant Eagle cakes are easy to order and can serve between 12 and 72 guests making them a great choice for parties of all sizes. Giant Eagle birthday cake prices are affordable and include theme decorations such as movie, television, book, and comic book characters.





Giant Eagle Baby Shower Cakes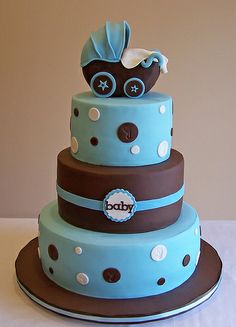 No baby shower is complete with delicious Giant Eagle bakery cakes. Giant Eagle cakes are available in quarter, half, and full sheets for large baby showers or round cakes for smaller baby showers. Popular baby shower cake flavors include traditional white, chocolate, marble, and yellow. Giant Eagle baby shower cake prices are reasonable making them the perfect choice for anyone who is hosting a low cost baby shower. Gender reveal cakes featuring colored fillings with gender neutral exteriors are also available for baby showers.
Giant Eagle Graduation Cakes
Celebrate your graduation with a fun cake that commemorates the special event. Giant Eagle graduation cake prices include photographic decorations giving you the option of serving a cake featuring a photograph of you and your closest friends at your gradation party. Since Giant Eagle cakes serve up to 72 guests they are a budget friendly option for anyone who is hosting a modest graduation party prior to leaving for college.
Giant Eagle Wedding Cakes
Giant Eagle specializes in crafting beautiful, memorable, cakes for weddings. Current cake batter flavors available for weddings are chocolate, white, marble, carrot, yellow, and white almond cake. Choose between Bavarian cream, lemon, apricot, apple, fresh strawberry, raspberry, cherry, and pineapple fillings for your tiered wedding cake. Giant Eagle wedding cake prices include your choice of decoration from edible décor to fresh floral arrangement cake toppers. Ordering Giant Eagle cakes for your wedding day is a way to ensure high quality without going over your wedding budget.
How to Order
Placing your next cake order is easy thanks to Giant Eagle's new online ordering system. Choose your nearest location and then customize your cake picking your flavor options and pick up your order on the day of your choice. All Giant Eagle cakes must be ordered at least 24 prior to the pick-up date. If you are interested in ordering a tiered wedding cake, contact the bakery department to discuss your needs and to place your order. Click HERE to start the ordering process!