If you are a Disney lover, you are going to go wild for these adorable Disney World Christmas cakes. These cakes incorporate all your favorite Disney characters into fun and festive holiday scenes. Everyone from Olaf to Mickey and Minnie make appearances on these sweet Disney cakes.
Adorable Disney World Christmas Cakes
How cute this is Disney Frozen cake? We love the sweet wintery feel of it, and we think any Frozen fan would too! We love how the Olaf snow globe is the Frozen cake topper on this cake!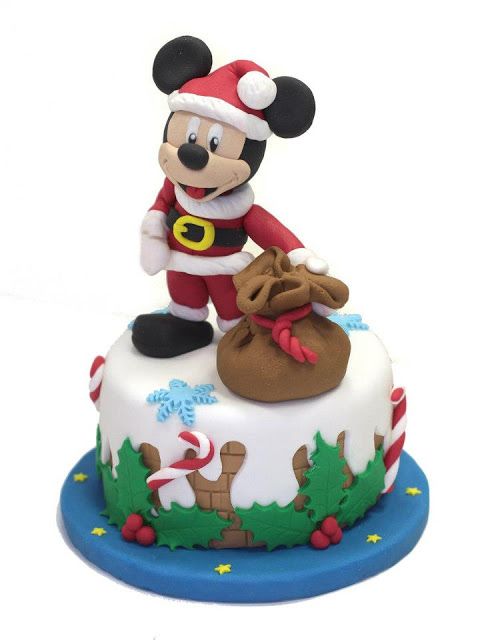 On this cake, Mickey takes on a new role: Santa Mickey! This little cake has so much festive feel to it. It is perfect for any holiday party where Disney fans will be in attendance.
"Everyone from Olaf to Mickey and Minnie make appearances on these sweet Disney cakes."
3. A Spectacular Mickey Christmas
We really like this Disney World Christmas cake! All of our favorite characters are present: Mickey, Minnie, and Goofy!
4. Disney Holiday Fun: The Gang's All Here!
All of our favorite Disney characters have shown up on this sweet holiday cake! There's MIckey, Minnie, Daisy Duck. Donald Duck, Goofy, and Pluto!
5. Chip and Dale's Holiday Fun
Chip and Dale are having a blast this holiday season on this cute little cake. We like how simple yet sweet this cake is. Chip and Dale bring fun and humor wherever they go- and this cake is no different!
Mickey is sporting his best holiday attire on this fun Christmas cake! This cake truly captures the colors and feels of Christmas.
7. Daisy Duck's Delightful Holiday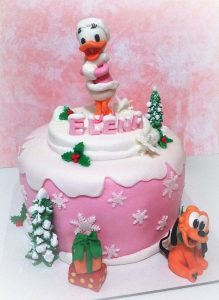 Daisy Duck is the star on this fun and feminine holiday cake! She even has her pal Pluto to keep her company on this snowy holiday cake.
8. Pooh and Friends: Winter Fun Never Ends
How fun is this holiday cake featuring Winnie the Pooh and his very best friends?? Though the 'weather' may be cold, Pooh and his pals are having fun together!