In 1988 Donald and Susan Sutherland opened the first Cold Stone Creamery in Tempe, Arizona. Their decision was sparked by a desire to serve the best ice cream imaginable. Today Cold Stone Creamery is recognized for their constant innovation and their nearly endless selection of toppings. In order to stay competitive, and give customers what they desire, Cold Stone Creamery began offering Cold Stone cakes. Cold Stone bakery cakes have redefined the meaning of ice cream cake by bringing custom ice cream flavors to gourmet cakes.





Cold Stone Birthday, Graduation, and Baby Shower Cake Prices

Sheet Cakes

Full Sheet
$54.99
1/2 Sheet
$37.99
1/4 Sheet
$26.99

Round Cakes

8" Single Layer
$21.99
8" Double Layer
$26.99

Cupcake Cakes

12 Count
$26.99
24 Count
$54.99
Cold Stone Birthday Cakes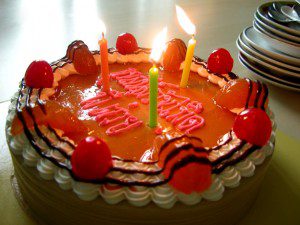 Cake and ice cream are something that all children associate with a wonderful birthday party. Why not combine cake and ice cream for everyone? Cold Stone bakery cakes are the perfect choice for your next birthday party. Available in a wide variety of flavors (cake batter confetti, midnight delight, and more), Cold Stone birthday cakes are one thing that all of your guests will enjoy regardless of how old they are. Cold Stone birthday cake prices are reasonable making them a good option for people who are holding large birthday parties.





Cold Stone Bakery Baby Shower Cakes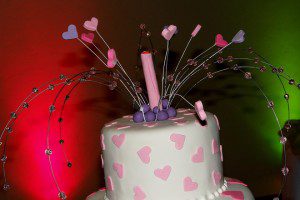 Tempting the appetite of an expectant mother is not always easy. Even in the final trimesters of pregnancy some women continue to suffer from morning sickness. Purchasing Cold Stone cakes is one way to make sure the guest of honor gets to enjoy the refreshments offered at her baby shower. Cold Stone bakery cakes come in dozens of flavors, and it is possible to create your own unique flavor combination that is made of the mother to be favorite cake and ice cream flavors. Your choice of cake toppers and message is included in Cold Stone birthday cake prices.
Cold Stone Graduation Cakes
Graduation is a big event, and there is no better way to celebrate than having a party and inviting all of your friends and former classmates. Cold Stone cakes are great choice for anyone who wants their graduation party to stand out. Cold Stone graduation cake prices are affordable and perfect for any large party. Available in large round cake and large rectangle cakes, Cold Stone bakery cakes can serve up to 50 guests.
Cold Stone Wedding Cakes
Not all weddings are huge events. Many people prefer intimate weddings that allow them to spend time with their closest friends. If you are planning a small wedding with a reception of less than 50 people, then consider purchasing a cake from Cold Stone. Custom made with the ice cream, cake (yellow, red velvet, or devils food), and message of choice these cakes come in a variety of sizes. Cold Stone wedding cake prices include your choice of ice cream mix-ins, cake decoration, and one of several wedding specific messages.
Cold Stone Holiday Cakes
The holiday season always seems to go by in a flash. Instead of spending your valuable time baking desserts for holiday gatherings, office parties, and your own special holiday meal; consider purchasing one of several Cold Stone cakes that are ready for immediate pick up. These cakes area great option for those who need to pick up a cake urgently for their holiday engagement. Coming in several signature flavors (strawberry passion, cookies and creamery, and more) these cakes do not require any type of advanced order placement.
How to Order
Once you have decided which Cold Stone cake is perfect for your individual needs there are three ways to order. Call your nearest Cold Stone Creamery location and place your order with the manager or place an order in person. Lastly, use the Cold Stone Creamery website and place your order online using their user friendly ordering form.