If you're just starting to bake at home, picking the best cake pans may seem like a difficult process. What's wrong with picking up the cheapest pan you see at the grocery store? Or maybe you want to spend some big bucks at a specialty store for some high-end bakeware.
Well, you don't have to worry anymore! Picking the best cake pans for any baking application — and we mean any! — is as simple as finding the right material, and the right shape.
Even better, the real best cake pans won't run up too much of a tab. That way you can save for the big-ticket items you've had your eye on, like that new professional stand mixer.
Picking the Best Cake Pans for Your Kitchen Needs
The best cake pans can make all the difference in the kitchen. A good cake pan can make your cake bake more evenly, and make the cakes come out cleaner. No one likes to lose a chunk of your perfect cake to a sticky pan!
If you're a regular baker, or even just whip a cake together for birthdays, getting the best cake pans will really help your desserts come out perfectly.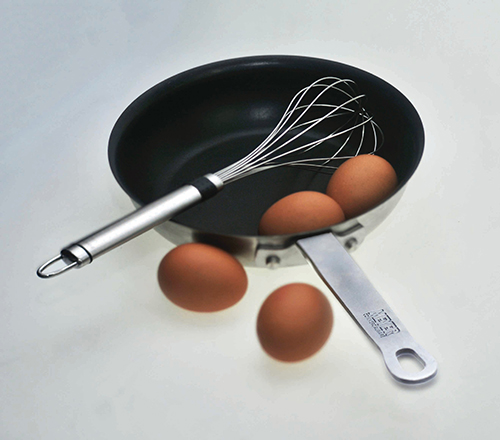 In fact, the best cake pans aren't just for cakes! They work for pretty much everything you might want to bake because the metal heats quickly. Plus, high sides will keep everything nicely contained.
Let's take a look.
What makes one cake pan the best?
Like we hinted at earlier, the metal that goes into a cake pan is pretty much the most important feature. When looking for cake pans, your first choice should be aluminum. Aluminum conducts heat most evenly of any metal used for cake pans.
The best cake pans are most likely going to aluminum. It lets cakes rise evenly, so you don't have any bulges or overcooked spots. If you want a nonstick option, aluminized steel gives you the same benefits as aluminum at a higher cost.
Image Source: unsplash.com
The second thing to look for in the best cake pans is high walls. The Kitchen recommends 2-inch deep cake pans. This is plenty of room to let the cake rise without letting it spill over. It also makes it great for everything from cookies to biscuits, since nothing will fall off in the oven.
Finally, you want to get cake pans in a few sizes. For round cake pans, at least one 9-inch pan is essential. If you have two, you'll be able to bake layer cakes all at the same time.
As for rectangular, a 13-by-9 inch and a 9-inch square are good too. But, if you're just starting out and don't need cakes in every shape, a 9-inch round cake pan is a great place to start.
How We Picked the Best Cake Pans
When picking something that seems as basic as a cake pan, it's always good to go to the experts. They're the ones who will tell you what the best cake pans are made of, and how to find them.
It can be all too easy to just pick the first inexpensive cake pan you see and think it'll get the job done. We trusted review experts at Business Insider and the New York Times' Wirecutter to help identify which are really the best cake pans.
Of course, the experts don't always have time to put a pan through the paces that a home baker can. The people who are using these cake pans every day often find ways to stress test these pans that professional reviewers can't (or don't) think of.
You may be surprised what sort of tests the everyday user finds! We looked at reviews from customers on Amazon to help us decide which are the best cake pans. Pans had to earn at least 4.0 stars out of 5 in order to make our list.
How Much Will You Pay for the Best?
The good news about the best cake pans is that they really don't cost that much. A solid pan made out of aluminum will be the cheapest option, with others made of metals like aluminized steel being a bit more expensive.
If you're looking for a way to get a whole set of the best cake pans — two 8 or 9-inch rounds, plus a 13-by-9 and a 9-inch square — don't worry too much about your wallet.
All of the pans we mention here are low-cost. Most of the round cake pans fall in the $10 range, while square pans made of aluminized steel will run closer to $20.
The most expensive single pan is a little less than $30. There are also a couple of options that are sets of two, but even these pans do not break the $30 mark.
How to Choose the Best Cake Pans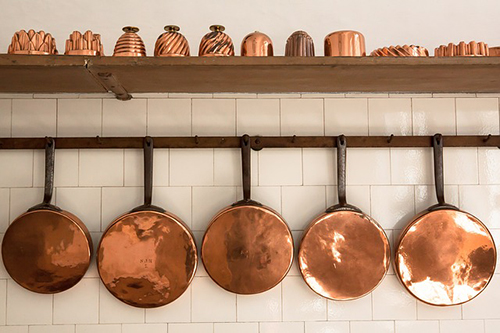 Picking the best cake pans for your kitchen needs doesn't need to be so hard. Only a few different metals actually work when it comes to creating an even bake every time. And you don't need to worry yourself with a dozen different sizes of pans unless you plan on opening a bakery.
Our choice for the best cake pan out of all of these is the Fat Daddio's PRD-83 Round Cake Pan, 8 x 3 Inch.
This pan has extra high walls and a good standard size that will work for any round cake. Plus, it's aluminum. This kind of pan will last you for years and never fail you in the oven. What's best is that this cake pan only costs around $15 at most.
If you want a rectangular cake pan, the USA Pan Rectangular Cake Pan, 9 x 13 inch is a great option.
It is nonstick, so you can use it for pretty much any baked good you want. And, it optimizes heat distribution so your cakes bake evenly. What's more, it's one of the least expensive rectangular cake pans on our list.
No matter which pans you decide are the best cake pans, we know none of these will let you down in the kitchen.
Have you tried any of these cake pans? Share your experience in the comments!
Last update on 2023-09-21 at 23:56 / Affiliate links / Images from Amazon Product Advertising API