Acme Market Inc. was founded in 1891 by two close friends who wanted to offer their neighborhood an alternative to expensive grocers. The friends built their grocery store on the philosophy that good food did not always have to be expensive. They wanted their customers to enjoy the food they truly wanted to buy without paying more than a fair price. Today what started as a small neighborhood store is a thriving grocery chain with over 100 stores employing over 250,000 people nationwide. In spite of the chain's growth, its philosophy hasn't changed. Also, customers can still enjoy Acme cakes and other products of good quality for fair prices.
Acme Bakery Menu
Acme Birthday, Graduation, and Baby Shower Cake Prices

Sheet Cakes

Full Sheet
$46.50
1/2 Sheet
$27.00
1/4 Sheet
$17.99
1/8 Sheet
$8.99

Round Cakes

8" Single Layer
$7.99
8" Double Layer
$14.99

Cupcake Cakes

12 Count
$8.99
24 Count
$16.99

Wedding Cakes

2 Tier
Varies
3 Tier
Varies
Acme Wedding Cakes
Understanding the importance of finding the perfect cake for your wedding day, Acme prides itself on offering a variety of wedding cakes for you to choose from. They bake Acme cakes fresh each day. They can customize it to suit your individual needs. Their wedding cakes are designed with the help of a cake decorator who will discuss your needs with you to help you choose what option is going to be best for your special day. Acme wedding cake prices are affordable. The company offers high-quality cakes for much less than the cost of ordering from a traditional wedding cake bakery. A minimum of 30 days' notice is required when placing a wedding cake order.
Wedding cakes are also very elegant at Couture Bakery.

Birthday Cakes at Acme
Each year we all get to enjoy a special day that is all about us. On your next birthday treat yourself, and your birthday party guests, to Acme bakery cakes. Handcrafted classic cakes include the snickers cake and red velvet cake. Are you planning a birthday party for a child? Impress your child and guests with monster Acme cakes. These cakes are designed using colorful icing and marshmallows to create a whimsical "monster" face. Other fun birthday cake designs include snowmen and popular book, television, and movie characters. Acme birthday cake prices include these fun designs, cake toppers, and edible decorations. It's also great if you choose a cake with a cartoon-inspired design, like a Trolls cake.
Acme Graduation Cakes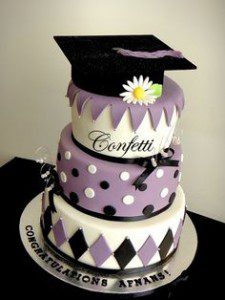 After graduation ceremonies are over the real fun begins as former students enjoy their break with their friends by hosting a party. In addition to snacks, appetizers, and other party foods a graduation-themed cake will help create a festive mood. Acme cakes come in a variety of sizes perfect for a graduation party. So, it includes quarter, half, and full sheet cakes as well as round layer cakes. Popular cake flavors include fudge, German chocolate, and yellow cake. Acme graduation cake prices include written messages and decorations for the cake.
Acme Baby Shower Cake
Hosting a baby shower can be difficult, but with a little bit of planning and organization, it doesn't have to be stressful or expensive. One way to cut down on potential stress is to order the baby shower cake instead of baking it yourself. Acme cakes are affordable alternatives to baking a cake. So, it comes in many flavors and styles perfect for a baby shower. The Victorian lace cake is both delicious and an excellent centerpiece for a baby shower. Acme baby shower cake prices include your choice of cake flavor, icings, and decorations. Just go to their store and select according to your best preference. You can also find baptism cakes from them.
Suggested Read: Cold Stone Cakes
Acme Cakes Order Online
Visit your local Acme grocery store to place your next cake order. Talk to the staff in the bakery department to complete an order form. When ordering a cake for a wedding or requesting a custom-decorated cake a cake decorator will help you choose your options and design a unique cake for your special occasion.
Check out some bakeries on our website articles Safeway Bakery Cakes, Schnucks Bakery Cakes, and ShopRite Bakery Cakes.